With today's "connected life" running 24/7, we recognize it's hard to keep up with all your favorite websites and tech resources. The IT List is here to help you cut through the noise. Check back each Friday for a quick digest of articles, resources, promotions, and other goodies worth a first or second look on InformIT.
The IT List: What You Missed This Week on InformIT [5/23/14]

1. Living Legend: To celebrate the publication of the eBooks of The Art of Computer Programming, (TAOCP), we asked several computer scientists, contemporaries, colleagues, and well-wishers to pose one question each to author Donald E. Knuth. Here are his answers.
Be sure to check informit.com/knuth throughout 2014 to purchase Vol 3-4A multi-format eBooks as they become available. If you would like to receive email notifications, please message taocp@awl.com.
Now Available:
2. Memorial Day Sale: We're celebrating the start of summer with big savings on your favorite learning resources on InformIT! Apply discount code MEMDAY during checkout to save up to 50% off books, eBooks and video training + free U.S. ground shipping. You also receive a 30-day free trial to Safari Books Online FREE with any purchase. Start shopping.
3. Resource Center Round-Up: Free video lesson! Visit our new Scripting Resource Center and enter your email address to download "Write a Simple Module" from Marc Wandschneider's Learning Node.js LiveLessons.
4. Event Snapshot: TechEd North America attendees had a week of learning and fun in Houston. Top picks in the bookstore included System Center 2012 Orchestrator Unleashed, Microsoft Office 365 Administration Inside Out, and Windows Powershell Best Practices. For a limited time, apply our Memorial Day Sale discount code MEMDAY during checkout to save up to 50% off purchase! More details at informit.com/memorialday.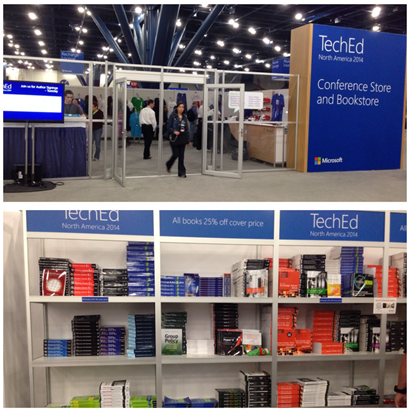 Have a great holiday weekend! See you next Friday.