Featured Book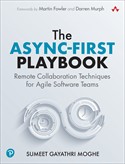 Make remote work more efficient, inclusive, and fun

In The Async-First Playbook, Thoughtworks Principal Product Manager Sumeet Gayathri Moghe provides tools and techniques to embed remote-native, asynchronous practices into traditional agile methods, making remote work more efficient, inclusive, thoughtful, and fun. Drawing on extensive experience leading distributed teams, Moghe addresses the "nuts and bolts" of specific practices and the crucial "softer" elements such as culture, mindset, and leadership. Short, practical chapters show how to adapt traditional agile techniques such as sprints and pair programming for the realities of today's distributed environments.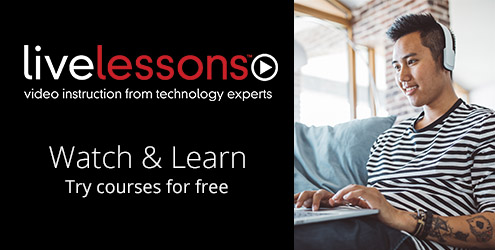 Who is InformIT
We are the online presence of the family of information technology publishers and brands of Pearson, the world's largest education company, and your one-stop resource for qualified content, including DRM-free eBooks, to help you do your job better.
---
Our Imprints

Sale Price: $24.99
You Save 48%
Sale Price: $89.99
You Save 70%
Bestsellers in the Store