Featured Book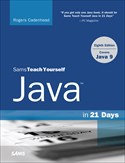 In just 21 days, you can acquire the knowledge and skills necessary to develop applications on your computer, web servers, and mobile devices. With this complete tutorial you'll quickly master the basics and then move on to more advanced features and concepts. Completely updated for Java 11 and 12, Sams Teach Yourself Java in 21 Days teaches you about the Java language and how to use it to create applications for any computing environment. By the time you have finished the book, you'll have well-rounded knowledge of Java and the Java class libraries.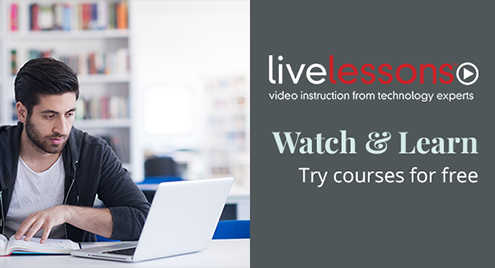 Who is InformIT
We are the online presence of the family of information technology publishers and brands of Pearson, the world's largest education company, and your one-stop resource for qualified content, including DRM-free eBooks, to help you do your job better.
---
Our Imprints
Become a Reviewer
Provide valuable feedback and suggestions on current and new releases from us. Learn more.


Sale Price: $19.99
You Save 50%

Sale Price: $74.99
You Save 50%
Quick Links
Connect with Us
Take advantage of special member promotions, quick access to saved content, and more!
Bestsellers in the Store