Advance Your Skills
Learn a new technology in just hours. Video training can teach more in less time, and material is generally easier to absorb and remember.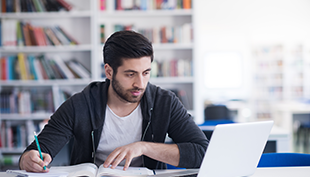 Train Anywhere
Train anywhere, at your own pace, on any device. Most videos are streaming with an option to download lessons for offline viewing.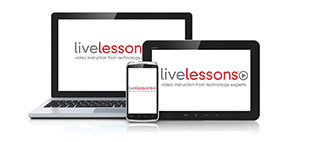 Watch & Learn
Expert instructors demonstrate concepts so you see technology in action.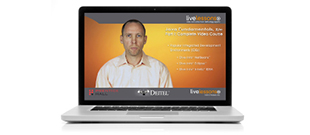 ---
Explore
Click the topic links on the left to browse our growing video library and discover hundreds of courses on the latest technologies. Explore course descriptions and view free sample videos. Shop and search the video store.
---
What Users are Saying...
Learn JavaScript
"I don't normally write reviews, but Shaun Wassell deserves 6 stars out of 5...Many well-intentioned presenters tend to speak too fast or too slow...Shaun Wassell is one of a kind, he speaks so clearly, is going straight to the point, and gives the perfect balance between too much and not enough information."—benjaminkasapoglu1, O'Reilly Online Learning subscriber
Git Essentials LiveLessons
"Probably the DEFINITIVE training series on the ESSENTIALS of Git...you will not find any that are tighter, cleaner, more efficient and crystal clearer, to-the-point and free of time-wasting, extraneous unnecessary explanations [for the clueless] or time-wasting, irrelevant diversions into the esoterica of Git."—markbruns, O'Reilly Online Learning subscriber
Linux Under the Hood
"It really is under the hood—the course provides a lot examples of real code and core concepts!"—Alex Baumgertner
Ultimate Go Programming, Second Edition
"Ultimate Go is the best intermediate Go training out there. It is like years of mastery diluted in simple lessons. You were blind and now you see clearly go."—Jeremy Baumont
Deep Learning with TensorFlow
"Probably the best introduction course out there for Deep Learning. Really helps build the concepts from the ground up and starts with basics and covers a lot of ground into the deep."—neelesh2
TCP/IP Fundamentals
"I found this a really good course for someone who has dealt with networking a fair amount but never dived into the fundamentals. The pace was nice and I managed to finish the whole course in about 10 days with 1 hour a day."—navidpaya, O'Reilly Online Learning subscriber
Python Programming Language
"Terrific course, probably the best for learning Python. The author imparts his expertise very effectively, with the right amount of detail and lots of carefully chosen examples."—vchebolu
---
Sign Up to Receive Special Offers
---
---
* Discount code VIDEO40 confers a 40% discount off the list price of eligible titles purchased on informit.com. Eligible titles include most full-course video titles. Book/eBook + video bundles, individual video lessons, Rough Cuts, Safari Books Online, non-discountable titles, titles on promotion with our retail partners, and any title featured as Video Deal of the Week are not eligible for discount. Offer ends 11:59 p.m. EST December 31, 2023. Discount may not be combined with any other offer and is not redeemable for cash. Offer subject to change.
Free video lessons are the lesson listed on the right side of the video player located on the video course web page at informIT.com. Users can view these free lessons, which are extracts from the actual product, free of charge, with unlimited access.
About the Videos: The video courses are accessible from your Account page after purchase. Videos can be viewed on Mac, Windows, and other devices that support the HTML5 video.