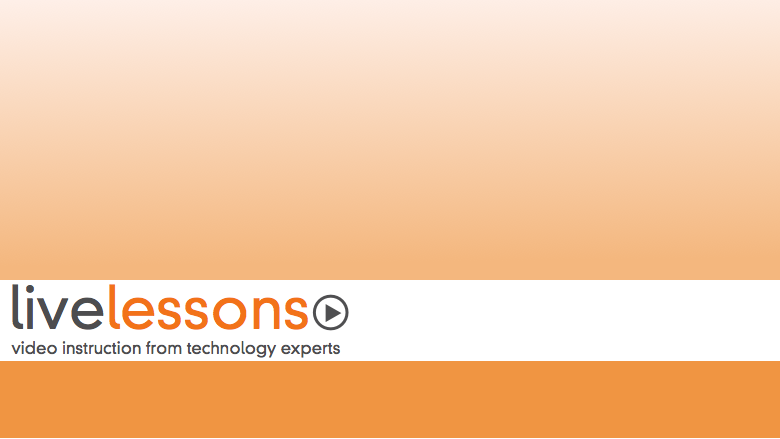 Actual product comes full screen and in high resolution.

Copyright 2013
Edition: 1st
Downloadable Video
ISBN-10: 0-13-346234-X
ISBN-13: 978-0-13-346234-0
Object-Oriented Programming reviews some basic object-oriented concepts, but assumes viewers have seen the basics before and focuses more time on Scala's newer features. The lesson covers singleton and companion objects, including special factory methods and integration with pattern matching. Viewers derive a very useful design pattern which combines two additional, new object-oriented features in Scala---case classes and sealed classes---to model data with a minimum of boilerplate. Viewers also see how mix-in traits provide a predictable mechanism for composition and code reuse. Finally, the lesson revisits the calculator, using Scala's object-oriented features to improve its overall quality and readability and to expand its capabilities at the same time.
