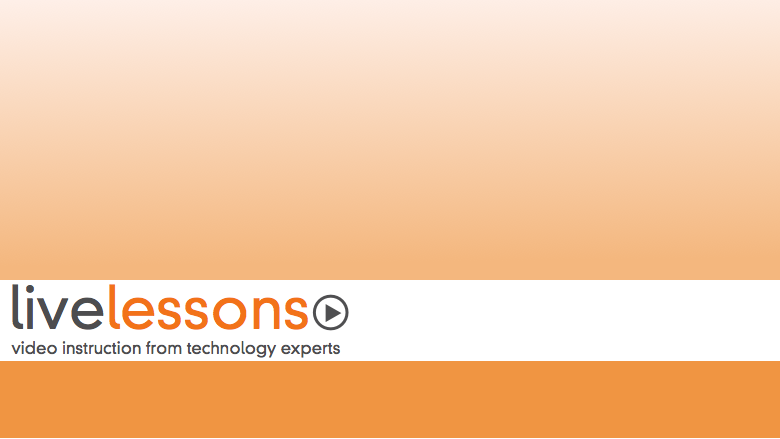 Actual product comes full screen and in high resolution.

Copyright 2011
Edition: 1st
Downloadable Video
ISBN-10: 0-13-256459-9
ISBN-13: 978-0-13-256459-5
In this lesson you'll build the Enhanced Slideshow app, which adds video capabilities to the SlideShow app you built in Lesson 10, and allow the user to save slideshows. You will learn to use an MPMoviePlayerController to play videos from the iPhone's photo library, a UIImagePickerController to allow the user to chose images and videos from the photo library, an NSCoder to serialize and deserialize objects, use an NSKeyedArchiver to serialize all saved slideshows to memory so the app can reload the slideshows the next time it executes, and use the app's delegate class to save data when the app closes.
