I've complained about Vista before but these two examples of file transfer and DVD burning are ridiculous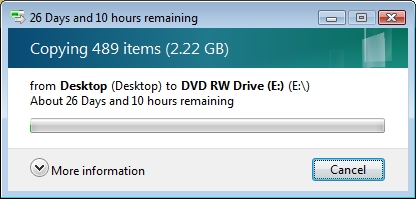 Need that DVD in a hurry - could be a problem.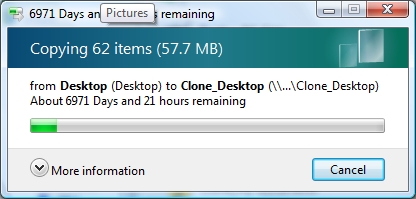 The next Windows OS might be out before these files move over my wireless network.
Admittedly these dialog boxes "settle down" eventually - but it does kind of make you think...