Home > Blogs > Vista Screenshots from Hell
Vista Screenshots from Hell
I've complained about Vista before but these two examples of file transfer and DVD burning are ridiculous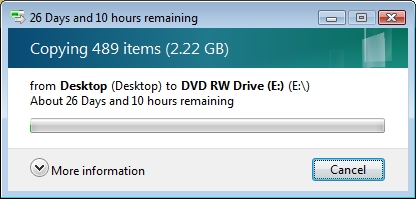 Need that DVD in a hurry - could be a problem.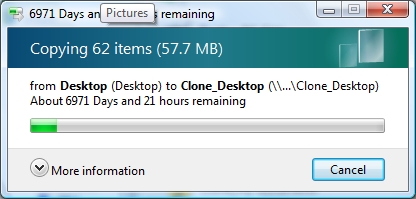 The next Windows OS might be out before these files move over my wireless network.
Admittedly these dialog boxes "settle down" eventually - but it does kind of make you think...
Become an InformIT Member
Take advantage of special member promotions, everyday discounts, quick access to saved content, and more! Join Today.
Other Things You Might Like

Red Hat RHCSA 8 Cert Guide: EX200