In an ongoing effort to shed light on basic concepts within the Internet, this article is going to touch on a underlying principle of cloud based solutions, PaaS. This article will aim to answer the following questions:




What is PaaS?
How does PaaS Work?
How is PaaS Different than Traditional App Development?
What are the Major Benefits of PaaS?
Who Should Utilize PaaS?



If you need a refresher on how the cloud works, check out "How the Internet Works: The Layers of the Cloud"

By Brad Yale - Feb 26, 2015 - Programming, Web Development, Web Services, ASP .NET, ASP.NET, Cloud Computing, Java, Perl, Perl, PHP, PHP, Python, Python, Ruby, Ruby/Ruby on Rails
No matter what the need, few security organizations are as dedicated to helping us InfoSec Pros as SANS.


By John Traenkenschuh - Feb 12, 2015 - Security, General Security and Privacy, Network Security, Software Security
See All Blogs
Who is InformIT
We are the online presence for the world's leading technology publishers and your source for reliable and qualified content to help you do your job better.
---
Our Imprints
Become a Reviewer
Provide valuable feedback and suggestions on current and new releases from us. Learn more.


Sale Price: $14.99
You Save 63%

Sale Price: $74.99
You Save 50%
Quick Links
Connect with Us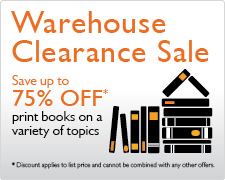 Best Sellers in the Store
Take advantage of special member promotions, everyday discounts, quick access to saved content, and more!