Featured Book
In Effective C#, Third Edition, respected .NET expert Bill Wagner identifies 50 ways to harness the full power of the C# 6.0 language to write exceptionally robust, efficient, and well-performing code. Reflecting the growing sophistication of the C# language and its development community, Wagner has identified dozens of new ways to write better code. This edition's new solutions include some that take advantage of generics and several that are more focused on LINQ, as well as a full chapter of advanced best practices for working with exceptions. This book is part of the Content Update Program (CUP). All purchasers receive a free web edition of the book that will be updated to match updates to C# as they occur.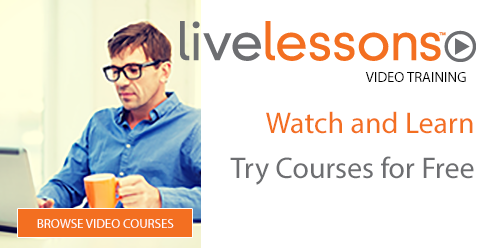 Who is InformIT
We are the online presence for the world's leading technology publishers and your source for reliable and qualified content to help you do your job better.
---
Our Imprints
Become a Reviewer
Provide valuable feedback and suggestions on current and new releases from us. Learn more.

Sale Price: $22.99
You Save 36%

Sale Price: $89.99
You Save 70%
Quick Links
Connect with Us
Take advantage of special member promotions, quick access to saved content, and more!
Best Sellers in the Store
eBook (Watermarked) $31.99 (Save 20%)