Featured Article

Stephen B. Morris draws a comparison between two approaches to ORM-centric database development. One is based on the Python SQLAlchemy ORM tools, and the other uses standard Java JPA. Which is better? The result of comparing a simple use case for both languages is quite surprising.
It's time to take back the term hacker from the wanna-be's...

By John Traenkenschuh - Jul 29, 2014 - Security, General Security and Privacy, Network Security, Software Security
With today's "connected life" running 24/7, we recognize it's hard to keep up with all your favorite websites and tech resources. The IT List is here to help you cut through the noise. Check back each Friday for a quick digest of articles, resources, promotions, and other goodies worth a first or second look on InformIT.

By Emily Nave - Jul 25, 2014 - Security, Business & Management, Certification, Data, Engineering, Graphics & Web Design, Hardware, Home & Office Computing, Information Technology, Mobile Application Development & Programming, Networking, Open Source, Operating Systems, Server, Process Improvement, Programming, Software Development & Management, Web Development, Web Services
See All Blogs
Who is InformIT
We are the online presence for the world's leading technology publishers and your source for reliable and qualified content to help you do your job better.
---
Our Imprints
Become a Reviewer
Provide valuable feedback and suggestions on current and new releases from us. Learn more.

Sale Price: $19.99
You Save 58%
Sale Price: $149.99
You Save 50%
Quick Links
Connect with Us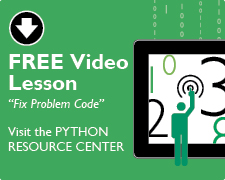 Best Sellers in the Store
Take advantage of special member promotions, everyday discounts, quick access to saved content, and more!