This chapter from The Practice of Cloud System Administration: Designing and Operating Large Distributed Systems, Volume 2 is an overview of what is involved in designing services that use distributed computing techniques. These are the techniques all large web sites use to achieve their size, scale, speed, and reliability.
By Thomas A. Limoncelli, Strata R. Chalup, Christina J. Hogan - Oct 1, 2014
This chapter from MCSA 70-410 Cert Guide R2: Installing and Configuring Windows Server 2012 focuses on installing Windows Server 2012 R2 in its basic configurations and introduces you to basic server configuration actions that you should be familiar with before you undertake any advanced actions.
By Don Poulton, David Camardella - Sep 30, 2014
It doesn't matter whether you are working for yourself, as a freelancer, for a corporation, or even as part of a design studio—at some point, you will be asked to take an existing site and make it work on everything. This might seem overwhelming but is by no means impossible. In this chapter from Responsive Mobile Design: Designing for Every Device, you learn about choosing the proper layout, working with site components, and keeping some important issues in mind when going mobile.
By Phil Dutson - Sep 29, 2014
This excerpt from NCLEX-PN Practice Questions Exam Cram, 4th Edition offers practice questions and answers for the NCLEX-PN exam.
By Wilda Rinehart, Clara Hurd, Diann Sloan - Sep 25, 2014
There is no single path or magic bullet to developing a best-practices information architecture (IA), but rather core guiding principles will ensure that your overall design is implemented in a structured manner that will accomplish your current business needs as well as have the ability to meet future growth and organizational changes. SharePoint expert Errin O'Connor covers the broad 360-degree spectrum of SharePoint and/or Office 365's capabilities, underlying technical architecture, topology, and information architecture principles.
By Errin O'Connor - Sep 25, 2014
See All Articles
How much actual technical progress are we making in today's mobile technology?


I get it.

You're new to the Linux Command Line and truth be told, you might be a little intimidated. Coming from the comfort of a PC or Mac desktop, the Linux Command Line (CLI) looks nothing like what you normally use. The Linux CLI is dark, it's secretive, it's bare bones minimal and it's anything but friendly to newcomers. And yet, the Linux CLI is highly useful, essential to using your Linux box or virtual machine and can, if done right, provide you with more insight and practical use than the Windows or Mac desktop ever could.

For those reasons, from someone who was also once a Linux newb, I present the top ten Linux CLI commands you need to master for basic Linux CLI comprehension.

This list will not make your a Linux System Admin however it will get you on your way with your foot in the ocean.
See All Blogs
Who is InformIT
We are the online presence for the world's leading technology publishers and your source for reliable and qualified content to help you do your job better.
---
Our Imprints
Become a Reviewer
Provide valuable feedback and suggestions on current and new releases from us. Learn more.

Sale Price: $19.19
You Save 60%
Sale Price: $89.99
You Save 55%
Quick Links
Connect with Us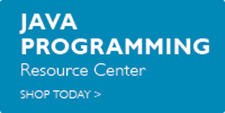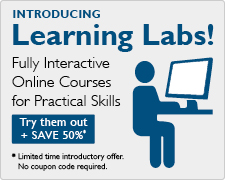 Best Sellers in the Store
Take advantage of special member promotions, everyday discounts, quick access to saved content, and more!