Featured Book
As adoption of Hadoop accelerates in the enterprise and beyond, there's soaring demand for those who can solve real-world problems by applying advanced data science techniques in Hadoop environments. Now, Practical Data Science with Hadoop and Spark provides a complete and up-to-date guide to data science with Hadoop: high-level concepts, deep-dive techniques, practical applications, hands-on tutorials, and real-world use cases. Drawing on their immense experience with Hadoop in enterprise Big Data environments, Ofer Mendelevitch, Casey Stella, and Douglas Eadline bring together all the practical knowledge you'll need to do real, useful data science with Hadoop.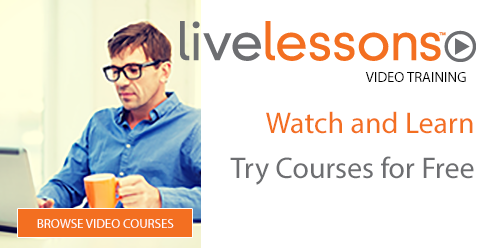 Who is InformIT
We are the online presence for the world's leading technology publishers and your source for reliable and qualified content to help you do your job better.
---
Our Imprints
Become a Reviewer
Provide valuable feedback and suggestions on current and new releases from us. Learn more.

Sale Price: $22.99
You Save 36%

Sale Price: $99.99
You Save 67%
Quick Links
Connect with Us
Take advantage of special member promotions, quick access to saved content, and more!
Best Sellers in the Store
eBook (Watermarked) $31.99 (Save 20%)