Featured Book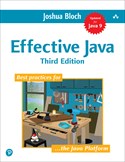 Java has changed dramatically since the previous edition of Effective Java was published shortly after the release of Java 6. Josh Bloch has thoroughly updated Jolt award-winning classic to take full advantage of the latest language and library features. The support in modern Java for multiple paradigms increases the need for specific best-practices advice, and this book delivers.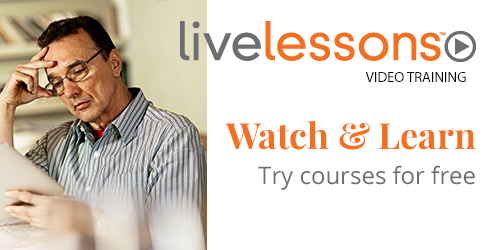 Who is InformIT
We are the online presence of the family of information technology publishers and brands of Pearson, the world's largest education company, and your one-stop technology learning resource for reliable and qualified content to help you do your job better.
---
Our Imprints
Become a Reviewer
Provide valuable feedback and suggestions on current and new releases from us. Learn more.

Sale Price: $24.99
You Save 38%

Sale Price: $99.99
You Save 67%
Quick Links
Connect with Us
Take advantage of special member promotions, quick access to saved content, and more!
Best Sellers in the Store