Featured Book
Tapping into the full power of Python doesn't have to be difficult. Supercharged Python is written for people who've learned the fundamentals of the language but want to take their skills to the next level. Brian Overland and John Bennet demonstrate techniques that allow you to write faster and more powerful code, whether you're manipulating large amounts of data or building sophisticated applications.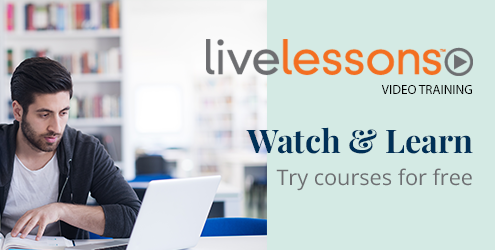 Who is InformIT
We are the online presence of the family of information technology publishers and brands of Pearson, the world's largest education company, and your one-stop technology learning resource for reliable and qualified content to help you do your job better.
---
Our Imprints
Become a Reviewer
Provide valuable feedback and suggestions on current and new releases from us. Learn more.

Sale Price: $19.99
You Save 44%
Sale Price: $59.99
You Save 70%
Quick Links
Connect with Us
Take advantage of special member promotions, quick access to saved content, and more!
Bestsellers in the Store