Featured Book
Deep learning is transforming software, facilitating powerful new artificial intelligence capabilities, and driving unprecedented algorithm performance. Deep Learning Illustrated is uniquely intuitive and offers a complete introduction to the discipline's techniques. Packed with full-color figures and easy-to-follow code, it sweeps away the complexity of building deep learning models, making the subject approachable and fun to learn. World-class instructor and practitioner Jon Krohn—with visionary content from Grant Beyleveld and beautiful illustrations by Aglaé Bassens—presents straightforward analogies to explain what deep learning is, why it has become so popular, and how it relates to other machine learning approaches.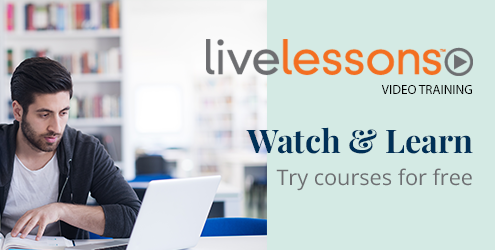 Who is InformIT
We are the online presence of the family of information technology publishers and brands of Pearson, the world's largest education company, and your one-stop resource for qualified content, including DRM-free eBooks, to help you do your job better.
---
Our Imprints
Become a Reviewer
Provide valuable feedback and suggestions on current and new releases from us. Learn more.


Sale Price: $19.99
You Save 64%
Sale Price: $74.99
You Save 50%
Quick Links
Connect with Us
Take advantage of special member promotions, quick access to saved content, and more!
Bestsellers in the Store