Featured Book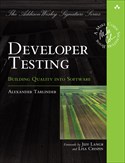 In Developer Testing, leading test expert and mentor Alexander Tarlinder presents concise, focused guidance for making new and legacy code far more testable. Tarlinder helps you answer questions like: When have I tested this enough? How many tests do I need to write? What should my tests verify? You'll learn how to design for testability and utilize techniques like refactoring, dependency breaking, unit testing, data-driven testing, and test-driven development to achieve the highest possible confidence in your software. Through practical examples in Java, C#, Groovy, and Ruby, you'll discover what works—and what doesn't.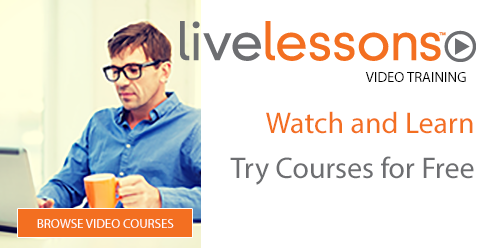 Who is InformIT
We are the online presence for the world's leading technology publishers and your source for reliable and qualified content to help you do your job better.
---
Our Imprints
Become a Reviewer
Provide valuable feedback and suggestions on current and new releases from us. Learn more.


Sale Price: $14.99
You Save 46%

Sale Price: $49.99
You Save 62%
Quick Links
Connect with Us
Take advantage of special member promotions, quick access to saved content, and more!
Best Sellers in the Store
eBook (Watermarked) $31.99 (Save 20%)