Featured Excerpt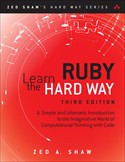 Comments are very important in your programs. They are used to tell you what something does in English, and they are used to disable parts of your program if you need to remove them temporarily. Zed Shaw shows you how to use them in Ruby, in this excerpt from Learn Ruby the Hard Way: A Simple and Idiomatic Introduction To The Imaginative World Of Computational Thinking With Code, 3rd Edition.
This chapter from The Practice of Cloud System Administration: Designing and Operating Large Distributed Systems, Volume 2 starts with some operations management background, then discusses the operations service life cycle, and ends with a discussion of typical operations work strategies.
By Thomas A. Limoncelli, Strata R. Chalup, Christina J. Hogan - Sep 22, 2014
In this chapter from NoSQL with MongoDB in 24 Hours, Sams Teach Yourself, learn about the design considerations to review before deciding how to implement the structure of data and configuration of a MongoDB database. You'll also learn which design questions to ask and then how to explore the mechanisms built into MongoDB to answer those questions.
By Brad Dayley - Sep 18, 2014
This chapter from CCIE Security v4.0 Quick Reference, 3rd Edition covers HTTP, HTTPS, Simple Mail Transfer, Protocol, File Transfer Protocol, Domain Name System, and Trivial File Transfer Protocol.
By Lancy Lobo, Umesh Lakshman - Sep 17, 2014
Stephen B. Morris describes how to get started with MongoDB and Python. As usual with Python, you can get productive quickly, without worrying about complex IDEs. MongoDB has a simple data model and easy-to-understand semantics, giving you a handy on-ramp to this interesting technology.
By Stephen B. Morris - Sep 16, 2014
Write your first program and watch it work! In this excerpt from Arduino Programming in 24 Hours, Sams Teach Yourself, learn how to use the Arduino IDE software package to create, compile, and upload an Arduino program. You then learn how to interface your Arduino with external electronic circuits to complete your Arduino projects.
By Richard Blum - Sep 15, 2014
See All Articles
How do you evaluate the many new mobile device choices?

My family and I had a meal in Pigeon Forge, in an old mill building that's quite old, in an area settled in 1830. Walking in with a MacBook Pro certainly seemed odd to some, but no one noticed my phone offering tethering rights. And so it was that I posted a blog in a building that dated back 160 or more years ago.

By John Traenkenschuh - Sep 18, 2014 - Data, Business & Management, Engineering, Information Technology, Access, Communications Engineering, Global Business
See All Blogs
Who is InformIT
We are the online presence for the world's leading technology publishers and your source for reliable and qualified content to help you do your job better.
---
Our Imprints
Become a Reviewer
Provide valuable feedback and suggestions on current and new releases from us. Learn more.

Sale Price: $17.99
You Save 59%

Sale Price: $89.99
You Save 55%
Quick Links
Connect with Us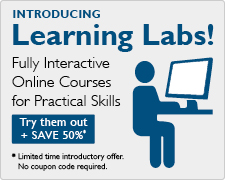 Best Sellers in the Store
Take advantage of special member promotions, everyday discounts, quick access to saved content, and more!