Featured Book
In this new edition of Leading at a Higher Level, Ken Blanchard, author of The One-Minute Manager, and his colleagues bring together all they've learned about world-class leadership including building a high-trust workplace, collaborating for high performance, driving success through mentoring, and leading at the organizational level. Discover how to create targets and visions based on the "quadruple bottom line" and make sure people know who you are, where you're going, and the values that will guide your journey. More important, learn how to dig deep within, discover the personal "leadership point of view" all great leaders possess, and apply it throughout your entire life.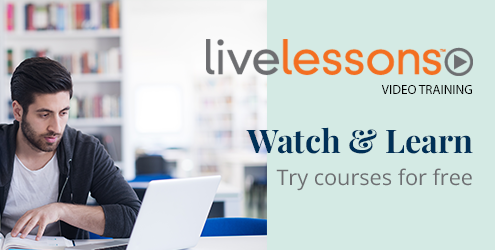 Who is InformIT
We are the online presence of the family of information technology publishers and brands of Pearson, the world's largest education company, and your one-stop technology learning resource for reliable and qualified content to help you do your job better.
---
Our Imprints
Become a Reviewer
Provide valuable feedback and suggestions on current and new releases from us. Learn more.

Sale Price: $27.99
You Save 42%
Sale Price: $59.99
You Save 70%
Quick Links
Connect with Us
Take advantage of special member promotions, quick access to saved content, and more!
Best Sellers in the Store