Featured Book
To develop high-value products quickly, software development teams need better ways to collaborate. Agile methods like Scrum and Kanban are helpful, but they're not enough. Teams need better ways to work inside each sprint or work item. Behavior-driven development (BDD) adds just enough structure for product experts, testers, and developers to collaborate more effectively. In Behavior-Driven Development with Cucumber, Richard Lawrence and Paul Rayner go deep into how BDD changes team collaboration, and what that collaboration looks like day to day. Concrete examples and practical advice will prepare you to succeed with BDD, whatever your context or role.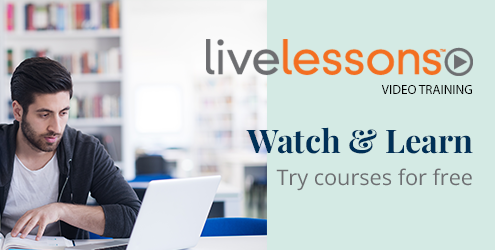 Who is InformIT
We are the online presence of the family of information technology publishers and brands of Pearson, the world's largest education company, and your one-stop technology learning resource for reliable and qualified content to help you do your job better.
---
Our Imprints
Become a Reviewer
Provide valuable feedback and suggestions on current and new releases from us. Learn more.


Sale Price: $24.99
You Save 48%

Sale Price: $59.99
You Save 70%
Quick Links
Connect with Us
Take advantage of special member promotions, quick access to saved content, and more!
Bestsellers in the Store