Featured Video
While there are resources for Data Science and resources for Machine Learning, there's a distinct gap in resources for the precursor course to Data Science and Machine Learning. This complete video course fills that gap—it is specifically designed to prepare students to learn how to program for Data Science and Machine Learning with Python. Noah Gift and Kennedy Behrman take students with zero programming background through enough Python to prepare them for Data Science and become developers who can create insight-driven systems. Watch free lessons.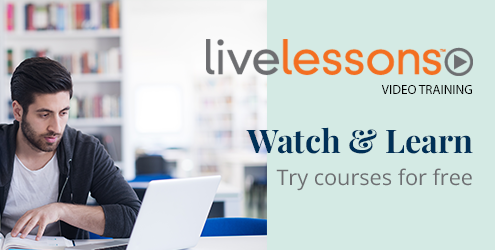 Who is InformIT
We are the online presence of the family of information technology publishers and brands of Pearson, the world's largest education company, and your one-stop technology learning resource for reliable and qualified content to help you do your job better.
---
Our Imprints
Become a Reviewer
Provide valuable feedback and suggestions on current and new releases from us. Learn more.

Sale Price: $27.99
You Save 42%

Sale Price: $74.99
You Save 75%
Quick Links
Connect with Us
Take advantage of special member promotions, quick access to saved content, and more!
Best Sellers in the Store