Featured Sample Chapter
In this chapter from JavaFX Rich Client Programming on the NetBeans Platform, you'll learn the basics of JavaFX, its structure, and the philosophy of how JavaFX constructs a GUI. You'll learn about different coding styles and discover the styles that best suit you and your development team.
Social collaboration in the workplace has been embraced by some organizations and really shunned by others due to possible legal and compliance concerns. Both types of organizations, those who embrace it and those who feel the ROI does not outweigh the risk, have valid points and underlying driving reasons for their overall stance on this subject. SharePoint expert Errin O'Connor tries to shed light on the capabilities of SharePoint 2013's Social capabilities and discuss the ways your organization may be able to embrace these to provide real value to your organization.
By Errin O'Connor - Oct 21, 2014
The statistics in this chapter from The Mobile Commerce Revolution: Business Success in a Wireless World underline what is truly powerful about mobile technology: It's not about enabling things we couldn't have imagined. Instead, today's mobile technology enables exactly what the average consumer could have imagined, albeit in settings and situations that could not have been predicted.
By Tim Hayden, Tom Webster - Oct 20, 2014
This chapter from HTML, CSS and JavaScript All in One, Sams Teach Yourself: Covering HTML5, CSS3, and jQuery, 2nd Edition introduces the concept of web scripting and the JavaScript language. As the chapter moves ahead, you'll learn how to include JavaScript commands directly in your HTML documents, and how your scripts will be executed when the page is viewed in a browser. You will work with a simple script, edit it, and test it in your browser, all the while learning the basic tasks involved in creating and using JavaScript scripts.
By Julie C. Meloni - Oct 20, 2014
Herb Sutter, the lead software architect for C++ at Microsoft, head of the ISO C++ standards committee, and co-author of C++ Coding Standards talks with Brian Overland about how the standards committee evaluates proposals, the importance of being egoless, how to submit a proposal to the standards committee, why the committee decided to update the standard every three years, and the adoption of C++ in cross-platform mobile apps.
By Herb Sutter, Brian Overland - Oct 16, 2014
This chapter from More Agile Testing: Learning Journeys for the Whole Team looks at some foundations of agile test planning and how they are evolving.
By Janet Gregory, Lisa Crispin - Oct 16, 2014
See All Articles
It's very easy, after reading "The Snappening" Snapchat security breach news, to determine fault lies with users. It would be very easy and convenient to blame the leak not on the leakers, but on the users who sent sexually explicit materials to friends, lovers and strangers. This conclusion is easy to draw yet, it only skims the surface of the true issue at hand.

Whatever you think of the materials leaked, the larger issue at play in "The Snappening" is how the public relates to, understands and uses public Internet architectures. If anything, "The Snappening" should serve as a beacon call for greater Internet security practice enlightenment.

In this version of "How the Internet Works" we cover public Cloud architectures and the need for increased Internet security practices learning.

By Brad Yale - Oct 13, 2014 - Data, Information Technology, Security, Web Services, Access, Cloud Computing, General Security and Privacy, Network Security, Software Security
For the past week or so, Hong Kong has erupted with peaceful demonstrations advocating for the ousting of the Chinese premiere and the right to peacefully and openly elect his replacement. While the Chinese premiere, Xi Jinping, looks to be going nowhere one thing has become clear - the mobile devices and Internet connections which helped to grow the nightly demonstrations are quietly suffering an inward meta problem - malware, viruses and fake applications.

As mobile platforms become more prominent and are used more robustly to organize, carry out financial transactions and conduct daily personal business, the time has come to address mobile malware and fake applications.
See All Blogs
Who is InformIT
We are the online presence for the world's leading technology publishers and your source for reliable and qualified content to help you do your job better.
---
Our Imprints
Become a Reviewer
Provide valuable feedback and suggestions on current and new releases from us. Learn more.


Sale Price: $14.99
You Save 53%
Sale Price: $149.99
You Save 50%
Quick Links
Connect with Us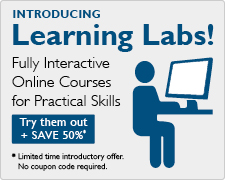 Best Sellers in the Store
Take advantage of special member promotions, everyday discounts, quick access to saved content, and more!