Featured Book
In their classic work, Fearless Change, Mary Lynn Manns and Linda Rising interviewed successful leaders of change, identified 48 patterns for implementing change in teams of all sizes, and demonstrated how to use these techniques effectively. Now, in More Fearless Change the authors reflect on all they've learned about their original patterns in the past decade, and introduce 15 powerful, new techniques–all extensively validated by change leaders worldwide.
Just like real life, our digital world is full if life hacks you probably don't know about. Well, in this quick article, we are going to list some excellent Internet tricks which will make your browsing experience much more enjoyable.
So, you have an Android device? Excellent. Here is a list of the best new Android games for 2015.
Who is InformIT
We are the online presence for the world's leading technology publishers and your source for reliable and qualified content to help you do your job better.
---
Our Imprints
Become a Reviewer
Provide valuable feedback and suggestions on current and new releases from us. Learn more.


Sale Price: $14.99
You Save 53%
Sale Price: $59.99
You Save 60%
Quick Links
Connect with Us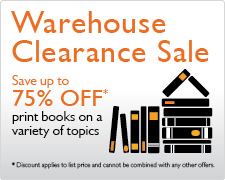 Newly Published!


Best Sellers in the Store

eBook (Watermarked) $51.19 (Save 20%)

Take advantage of special member promotions, everyday discounts, quick access to saved content, and more!