Featured Book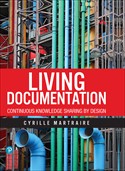 Documentation can come to life, stay dynamic, and actually help you build better software. Living Documentation shows how to create documentation that evolves as design and development proceeds, from establishing business goals and capturing domain knowledge through creating architecture, designing software, coding, and deployment. Experienced developer and project leader Cyrille Martraire shows how to use well-crafted artifacts and judicious automation to dramatically increase documentation's value at minimal cost. Through patterns, illustrations, and concrete examples, he helps you apply powerful domain-driven design ideas to meet your evolving documentation needs.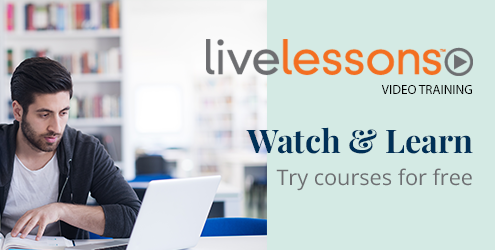 Who is InformIT
We are the online presence of the family of information technology publishers and brands of Pearson, the world's largest education company, and your one-stop technology learning resource for reliable and qualified content to help you do your job better.
---
Our Imprints
Become a Reviewer
Provide valuable feedback and suggestions on current and new releases from us. Learn more.

Sale Price: $24.99
You Save 52%
Sale Price: $59.99
You Save 70%
Quick Links
Connect with Us
Take advantage of special member promotions, quick access to saved content, and more!
Best Sellers in the Store