Featured Book
Dave Thomas and Andy Hunt wrote the first edition of this influential book in 1999 to help their clients create better software and rediscover the joy of coding. These lessons have helped a generation of programmers examine the very essence of software development, independent of any particular language, framework, or methodology, and the Pragmatic philosophy has spawned hundreds of books, screencasts, and audio books, as well as thousands of careers and success stories. Now, twenty years later, this new edition re-examines what it means to be a modern programmer. Topics range from personal responsibility and career development to architectural techniques for keeping your code flexible and easy to adapt and reuse.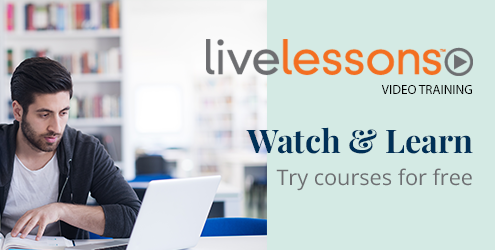 Who is InformIT
We are the online presence of the family of information technology publishers and brands of Pearson, the world's largest education company, and your one-stop resource for qualified content, including DRM-free eBooks, to help you do your job better.
---
Our Imprints
Become a Reviewer
Provide valuable feedback and suggestions on current and new releases from us. Learn more.

Sale Price: $14.99
You Save 57%

Sale Price: $74.99
You Save 75%
Quick Links
Connect with Us
Take advantage of special member promotions, quick access to saved content, and more!
Bestsellers in the Store