Featured Video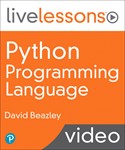 Python Programming Language LiveLessons provides developers with a guided tour of the Python programming language, including an introduction to many of the advanced techniques used in libraries and frameworks. David Beazley covers the essential features of Python programming through a series of practical programming examples that demonstrate the solutions through code and provides programmers with an accelerated introduction to the essential parts of Python.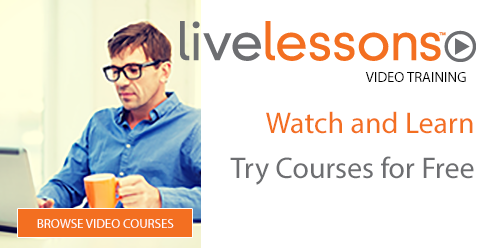 Who is InformIT
We are the online presence for the world's leading technology publishers and your source for reliable and qualified content to help you do your job better.
---
Our Imprints
Become a Reviewer
Provide valuable feedback and suggestions on current and new releases from us. Learn more.

Sale Price: $28.99
You Save 46%
Sale Price: $59.99
You Save 60%
Quick Links
Connect with Us
Take advantage of special member promotions, quick access to saved content, and more!
Best Sellers in the Store
eBook (Watermarked) $31.99 (Save 20%)