Featured Book
Billions of people access the web via smartphones, tablets, and devices of all types, using every imaginable interface and display. But they all want the same thing: the right information, right now, delivered in the most aesthetically pleasing way possible. Give them what they want with Responsive Mobile Design. Whether you're a developer, designer, or manager, Phil Dutson teaches you principles, techniques, and best practices for delivering a successful experience to all users on all devices.
Intel Rapid Start speeds startup and shutdown of Windows PCs enormously. Taking advantage does require jumping through some hoops, but that's easily accomplished with this step-by-step tutorial.
By Ed Tittel - Oct 2, 2014
By Marshall Kirk McKusick, George V. Neville-Neil, Robert N.M. Watson - Oct 2, 2014
This chapter from The Practice of Cloud System Administration: Designing and Operating Large Distributed Systems, Volume 2 is an overview of what is involved in designing services that use distributed computing techniques. These are the techniques all large web sites use to achieve their size, scale, speed, and reliability.
By Thomas A. Limoncelli, Strata R. Chalup, Christina J. Hogan - Oct 1, 2014
This chapter from MCSA 70-410 Cert Guide R2: Installing and Configuring Windows Server 2012 focuses on installing Windows Server 2012 R2 in its basic configurations and introduces you to basic server configuration actions that you should be familiar with before you undertake any advanced actions.
By Don Poulton, David Camardella - Sep 30, 2014
It doesn't matter whether you are working for yourself, as a freelancer, for a corporation, or even as part of a design studio—at some point, you will be asked to take an existing site and make it work on everything. This might seem overwhelming but is by no means impossible. In this chapter from Responsive Mobile Design: Designing for Every Device, you learn about choosing the proper layout, working with site components, and keeping some important issues in mind when going mobile.
By Phil Dutson - Sep 29, 2014
See All Articles
Who is InformIT
We are the online presence for the world's leading technology publishers and your source for reliable and qualified content to help you do your job better.
---
Our Imprints
Become a Reviewer
Provide valuable feedback and suggestions on current and new releases from us. Learn more.

Sale Price: $19.19
You Save 60%
Sale Price: $89.99
You Save 55%
Quick Links
Connect with Us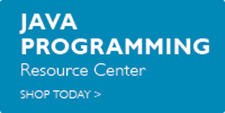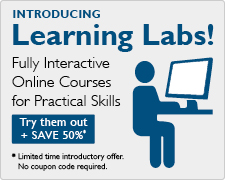 Best Sellers in the Store
Take advantage of special member promotions, everyday discounts, quick access to saved content, and more!