Featured Excerpt
In this excerpt from Art of Computer Programming, Volume 3: Sorting and Searching, 2nd Edition, Donald E. Knuth examines several properties of permutations and considers the general case where equal elements are allowed to appear. In the course of this study you will learn a good deal about combinatorial mathematics.
My family and I had a meal in Pigeon Forge, in an old mill building that's quite old, in an area settled in 1830. Walking in with a MacBook Pro certainly seemed odd to some, but no one noticed my phone offering tethering rights. And so it was that I posted a blog in a building that dated back 160 or more years ago.

By John Traenkenschuh - Sep 18, 2014 - Business & Management, Data, Engineering, Information Technology, Access, Communications Engineering, Global Business
I'm outside the Cades Cove visitor's center, hearing acoustical instruments like bangos and hammered dulcimers play. I have my MacBook Pro, alive—charged and ready. My phone is charged and ready and has a tethering plan, just begging to be used.

I am signal-less.


By John Traenkenschuh - Sep 17, 2014 - Access, Data
See All Blogs
Who is InformIT
We are the online presence for the world's leading technology publishers and your source for reliable and qualified content to help you do your job better.
---
Our Imprints
Become a Reviewer
Provide valuable feedback and suggestions on current and new releases from us. Learn more.

Sale Price: $17.99
You Save 59%

Sale Price: $89.99
You Save 55%
Quick Links
Connect with Us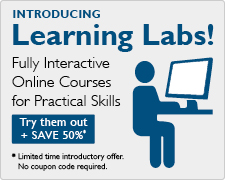 Best Sellers in the Store
Take advantage of special member promotions, everyday discounts, quick access to saved content, and more!