Featured Book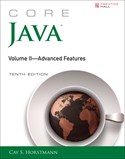 Writing for serious programmers solving real-world problems, Cay Horstmann deepens your understanding of today's Java language and library. In this second of two updated volumes, he offers in-depth coverage of advanced topics including the new Streams API and date/time/calendar library, advanced Swing, security, code processing, and more. Rewritten and reorganized to illuminate powerful new Java features, idioms, and best practices for enterprise and desktop development, Core Java, Volume II contains hundreds of up-to-date example programs—all carefully crafted for easy understanding and practical applicability.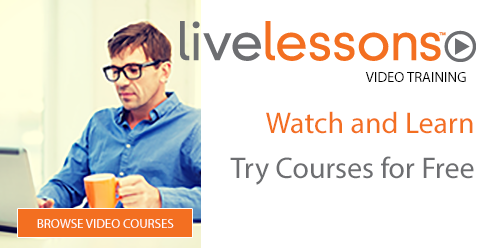 Who is InformIT
We are the online presence for the world's leading technology publishers and your source for reliable and qualified content to help you do your job better.
---
Our Imprints
Become a Reviewer
Provide valuable feedback and suggestions on current and new releases from us. Learn more.


Sale Price: $14.99
You Save 53%
Sale Price: $79.99
You Save 60%
Quick Links
Connect with Us
Take advantage of special member promotions, quick access to saved content, and more!
Best Sellers in the Store
eBook (Watermarked) $31.99 (Save 20%)