Featured Book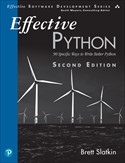 Updated and expanded for Python 3, Effective Python, Second Edition uses the concise, scenario-driven style pioneered in Scott Meyers' best-selling Effective C++. Brett Slatkin brings together 90 Python best practices, tips, and shortcuts, and explains them with realistic examples so that you can write exceptionally robust and well-performing Python code.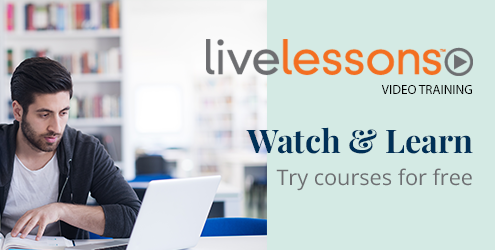 Who is InformIT
We are the online presence of the family of information technology publishers and brands of Pearson, the world's largest education company, and your one-stop resource for qualified content, including DRM-free eBooks, to help you do your job better.
---
Our Imprints
Become a Reviewer
Provide valuable feedback and suggestions on current and new releases from us. Learn more.


Sale Price: $14.99
You Save 46%

Sale Price: $99.99
You Save 67%
Quick Links
Connect with Us
Take advantage of special member promotions, quick access to saved content, and more!
Bestsellers in the Store