Featured Book
As Rails applications grow, even experienced developers find it difficult to navigate code bases, implement new features, and keep tests fast. Components are the solution, and Component-Based Rails Applications shows how to make the most of them. Writing for programmers and software team leads who are comfortable with Ruby and Rails, Stephan Hagemann introduces a practical, start-to-finish methodology for modernizing and restructuring existing Rails applications.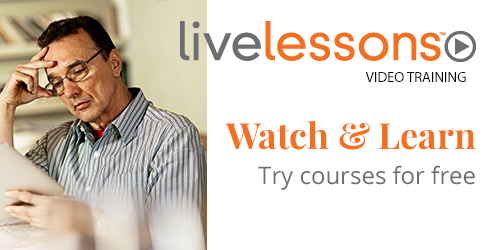 Who is InformIT
We are the online presence of the family of information technology publishers and brands of Pearson, the world's largest education company, and your one-stop technology learning resource for reliable and qualified content to help you do your job better.
---
Our Imprints
Become a Reviewer
Provide valuable feedback and suggestions on current and new releases from us. Learn more.


Sale Price: $14.99
You Save 58%
Sale Price: $49.99
You Save 62%
Quick Links
Connect with Us
Take advantage of special member promotions, quick access to saved content, and more!
Best Sellers in the Store