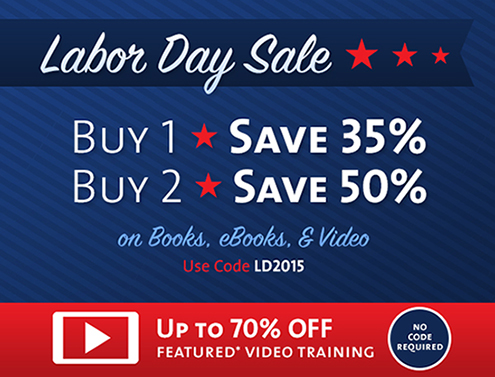 I have several types of mobile devices, both low-cost Android tablets and iPads and smartphones of all types and vendors. Maybe you've discovered problems similar to these I list?
Smartphones on sale! Heavily discounted! Get a smartphone free with your dataplan two-year contract! And an order of fries!!
Who is InformIT
We are the online presence for the world's leading technology publishers and your source for reliable and qualified content to help you do your job better.
---
Our Imprints
Become a Reviewer
Provide valuable feedback and suggestions on current and new releases from us. Learn more.


Sale Price: $9.99
You Save 77%

Sale Price: $74.99
You Save 50%
Quick Links
Connect with Us
Newly Published!
eBook (Watermarked) $22.39
Premium Edition eBook $47.99
Best Sellers in the Store

eBook (Watermarked) $51.19 (Save 20%)
Take advantage of special member promotions, everyday discounts, quick access to saved content, and more!