Featured Book
Going beyond mere theory and marketing hype, Microservices: Flexible Software Architecture presents all the knowledge you need to capture the full benefits of this emerging paradigm. Eberhard Wolff illuminates microservice concepts, architectures, and scenarios from a technology-neutral standpoint, and demonstrates how to implement them with today's leading technologies such as Docker, Java, Spring Boot, the Netflix stack, and Spring Cloud.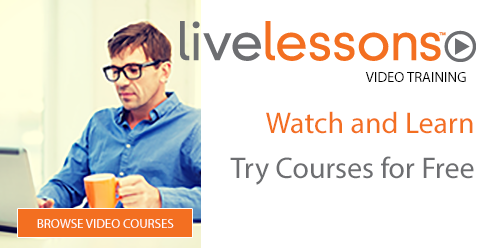 Who is InformIT
We are the online presence for the world's leading technology publishers and your source for reliable and qualified content to help you do your job better.
---
Our Imprints
Become a Reviewer
Provide valuable feedback and suggestions on current and new releases from us. Learn more.

Sale Price: $14.99
You Save 53%

Sale Price: $89.99
You Save 70%
Quick Links
Connect with Us
Take advantage of special member promotions, quick access to saved content, and more!
Best Sellers in the Store
eBook (Watermarked) $31.99 (Save 20%)