Featured Book
Computer Networking Problems and Solutions offers a new approach to understanding networking that not only illuminates current systems but prepares readers for whatever comes next. Russ White and Ethan Banks' problem-solving approach reveals why modern computer networks and protocols are designed as they are, by explaining the problems any protocol or system must overcome, considering common solutions, and showing how those solutions have been implemented in new and mature protocols.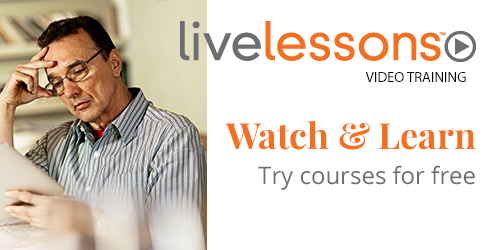 Who is InformIT
We are the online presence of the family of information technology publishers and brands of Pearson, the world's largest education company, and your one-stop technology learning resource for reliable and qualified content to help you do your job better.
---
Our Imprints
Become a Reviewer
Provide valuable feedback and suggestions on current and new releases from us. Learn more.


Sale Price: $27.99
You Save 42%
Sale Price: $99.99
You Save 67%
Quick Links
Connect with Us
Take advantage of special member promotions, quick access to saved content, and more!
Best Sellers in the Store