Featured Video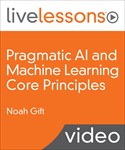 Machine Learning is the scientific study of models and algorithms that train a computer to make predictions without explicit instruction and is a subset of Artificial Intelligence, which can be defined as computers that mimic human problem-solving. In 4+ hours of video demonstration, Noah Gift helps you master the foundational concepts of AI and ML including supervised Machine Learning, unsupervised Machine Learning, neural networks, and social network theory.
Watch free lessons and take advantage of our Video Deal of the Week pricing.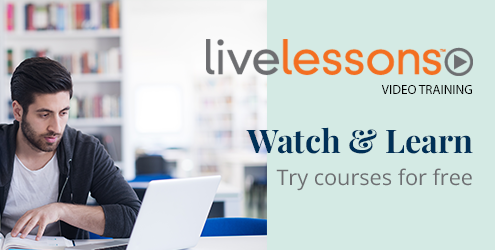 Who is InformIT
We are the online presence of the family of information technology publishers and brands of Pearson, the world's largest education company, and your one-stop resource for qualified content, including DRM-free eBooks, to help you do your job better.
---
Our Imprints
Become a Reviewer
Provide valuable feedback and suggestions on current and new releases from us. Learn more.

Sale Price: $24.99
You Save 38%
Sale Price: $59.99
You Save 70%
Quick Links
Connect with Us
Take advantage of special member promotions, quick access to saved content, and more!
Bestsellers in the Store