Featured Video
Managing Software People and Teams LiveLessons provides programming managers and software leaders at every level with tools, rules of thumb, and insights to help them successfully manage their programmers and teams. This is a guide that will help you hire, motivate, and mentor a software development team that functions at the highest level, and is also useful to directors and VPs of Engineering, as well as VPs of Product and CEOs who rely on software people and teams for their company's success.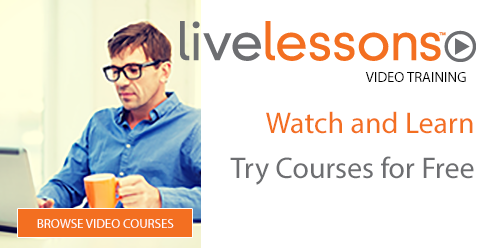 Who is InformIT
We are the online presence of the family of information technology publishers and brands of Pearson, the world's largest education company, and your one-stop technology learning resource for reliable and qualified content to help you do your job better.
---
Our Imprints
Become a Reviewer
Provide valuable feedback and suggestions on current and new releases from us. Learn more.

Sale Price: $19.99
You Save 62%

Sale Price: $89.99
You Save 70%
Quick Links
Connect with Us
Take advantage of special member promotions, quick access to saved content, and more!
Best Sellers in the Store