Featured LiveLesson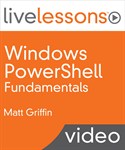 Windows PowerShell Fundamentals LiveLessons provides a complete, hands-on video course in Windows PowerShell: master powerful techniques for automating even the most complex Microsoft administration tasks!
A few months back I wrote a post titled "Why Open Source Matters: Musings from OSCON 2014". The post covered five reasons why Open Source matters. Those reasons were/are:




Code, Glitches and Open Source Security
Open Source Software
GitHub
The Stringent Control of Proprietary Software
The Endless Ability to Test, Play and Alter




While those reasons still ring true, I want to use this space to center in on another topic speaking to why Open Source and OSS matters more than ever: project management and time constraints.

By Brad Yale - Oct 23, 2014 - Ajax & JavaScript, PHP, Linux/UNIX/Open Source Operating Systems, HTML5 & Web Standards, Process Improvement, Business & Management, Information Technology, Mobile Application Development & Programming, Open Source, Programming, Software Development & Management, Web Development, Web Services, Android, Perl, Python, Ruby/Ruby on Rails
The Deep Web. The Deepnet. The Invisible Web. The Hidden Web.

Maybe you have heard of the Deep Web. Maybe you even know how to access the Deep Web.

Chances are though, you've never heard of the Deep Web and you have no idea how to access it. The Deep Web sounds mysterious, elusive and somewhat dangerous. By all accounts, it is all these things.

So, what is the deep web? How does the deep web work? How do you access it?

In this installment of "How the Internet Works", we tackle the mysterious Deepnet.
See All Blogs
Who is InformIT
We are the online presence for the world's leading technology publishers and your source for reliable and qualified content to help you do your job better.
---
Our Imprints
Become a Reviewer
Provide valuable feedback and suggestions on current and new releases from us. Learn more.

Sale Price: $9.99
You Save 58%

Sale Price: $74.99
You Save 50%
Quick Links
Connect with Us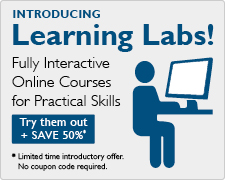 Best Sellers in the Store
Take advantage of special member promotions, everyday discounts, quick access to saved content, and more!