Featured Book
Learning Blender walks you through every step of creating an outstanding animated character with the free, open source, 3D software Blender, and then compositing it in a real video using a professional workflow. This is the only Blender tutorial to take you from preproduction to final result, and it's perfect for both 3D novices and those who've used other 3D Software.
It's very easy, after reading "The Snappening" Snapchat security breach news, to determine fault lies with users. It would be very easy and convenient to blame the leak not on the leakers, but on the users who sent sexually explicit materials to friends, lovers and strangers. This conclusion is easy to draw yet, it only skims the surface of the true issue at hand.

Whatever you think of the materials leaked, the larger issue at play in "The Snappening" is how the public relates to, understands and uses public Internet architectures. If anything, "The Snappening" should serve as a beacon call for greater Internet security practice enlightenment.

In this version of "How the Internet Works" we cover public Cloud architectures and the need for increased Internet security practices learning.

By Brad Yale - Oct 13, 2014 - Security, Cloud Computing, Data, Information Technology, Web Services, Access, General Security and Privacy, Network Security, Software Security
For the past week or so, Hong Kong has erupted with peaceful demonstrations advocating for the ousting of the Chinese premiere and the right to peacefully and openly elect his replacement. While the Chinese premiere, Xi Jinping, looks to be going nowhere one thing has become clear - the mobile devices and Internet connections which helped to grow the nightly demonstrations are quietly suffering an inward meta problem - malware, viruses and fake applications.

As mobile platforms become more prominent and are used more robustly to organize, carry out financial transactions and conduct daily personal business, the time has come to address mobile malware and fake applications.
See All Blogs
Who is InformIT
We are the online presence for the world's leading technology publishers and your source for reliable and qualified content to help you do your job better.
---
Our Imprints
Become a Reviewer
Provide valuable feedback and suggestions on current and new releases from us. Learn more.


Sale Price: $14.99
You Save 53%
Sale Price: $149.99
You Save 50%
Quick Links
Connect with Us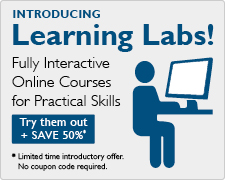 Best Sellers in the Store
Take advantage of special member promotions, everyday discounts, quick access to saved content, and more!