Featured Book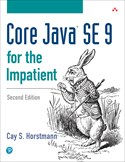 Core Java SE 9 for the Impatient provides a condensed treatment focusing on practical examples presented in bite-sized chunks. Cay Horstmann covers all aspects of Java that a modern developer needs to know, including modularity, as well as the powerful lambda expressions that were introduced in Java 8. It will also tell you how to find out more about old-fashioned concepts that you might still see in legacy code, but won't dwell on them.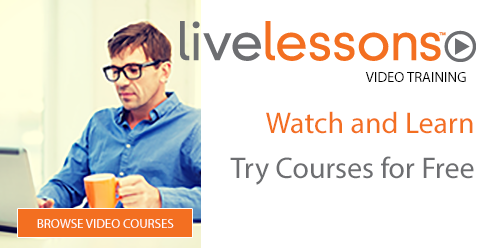 Who is InformIT
We are the online presence of the family of information technology publishers and brands of Pearson, the world's largest education company, and your one-stop technology learning resource for reliable and qualified content to help you do your job better.
---
Our Imprints
Become a Reviewer
Provide valuable feedback and suggestions on current and new releases from us. Learn more.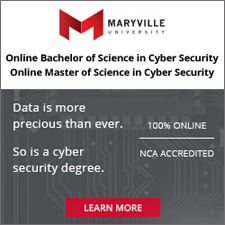 Sale Price: $19.99
You Save 38%
Sale Price: $74.99
You Save 70%
Quick Links
Connect with Us
Take advantage of special member promotions, quick access to saved content, and more!
Best Sellers in the Store