Featured Video
Modern JavaScript for the Impatient LiveLessons focuses on how to be productive with JavaScript as it exists today, not old versions of it. Cay Horstmann reviews the fundamentals of values, variables, and control flow and thoroughly covers functions, objects, and classes. The standard library and the most commonly used tools are also covered, as well as key topics related to asynchronous programming, internationalization, and modules. The perfect way for experienced developers to be productive with modern JavaScript, without wasting time on obsolete features.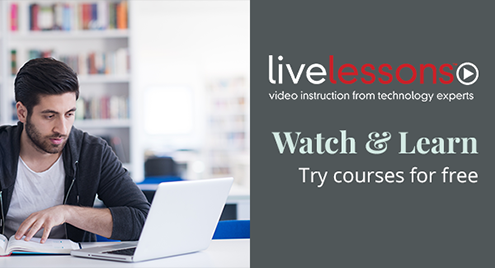 Who is InformIT
We are the online presence of the family of information technology publishers and brands of Pearson, the world's largest education company, and your one-stop resource for qualified content, including DRM-free eBooks, to help you do your job better.
---
Our Imprints
Become a Reviewer
Provide valuable feedback and suggestions on current and new releases from us. Learn more.

Support Announcement
Please note some users may receive an error message when attempting to launch course content, such as videos and Web Editions. The team is working on restoring the content, and we hope to have it available soon. If you wish to be notified once the content has been restored, please submit a ticket via the Tech Support Contact Us link and use "loading error" as the Subject. You will need to clear your browser cache and refresh in order to access your product.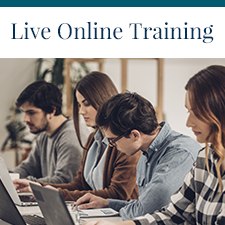 Sale Price: $14.99
You Save 53%
Sale Price: $89.99
You Save 70%
Quick Links
Connect with Us
Take advantage of special member promotions, quick access to saved content, and more!
Bestsellers in the Store