Featured Video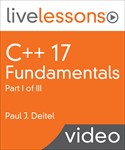 Written for programmers with a background in high-level language programming, C++17 Fundamentals LiveLessons Part I applies the Deitel signature live-code approach to teaching programming, and explores the C++ language and standard library in depth. The LiveLesson presents concepts in the context of fully tested programs, not code fragments; features hundreds of complete C++ programs with thousands of lines of proven C++ code; and includes hundreds of tips that will help you build robust applications.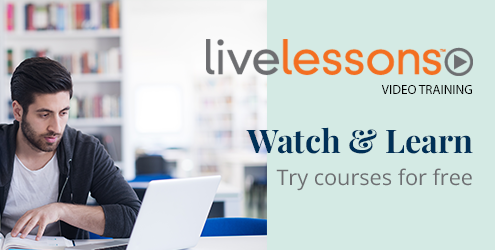 Who is InformIT
We are the online presence of the family of information technology publishers and brands of Pearson, the world's largest education company, and your one-stop technology learning resource for reliable and qualified content to help you do your job better.
---
Our Imprints
Become a Reviewer
Provide valuable feedback and suggestions on current and new releases from us. Learn more.

Sale Price: $29.99
You Save 42%
Sale Price: $74.99
You Save 75%
Quick Links
Connect with Us
Take advantage of special member promotions, quick access to saved content, and more!
Best Sellers in the Store