Featured Book
Data breaches can be catastrophic, but they remain mysterious because victims don't want to talk about them. In Data Breaches, world-renowned cybersecurity expert Sherri Davidoff shines a light on these events, offering practical guidance for reducing risk and mitigating consequences. Reflecting extensive personal experience and lessons from the world's most damaging breaches, Davidoff identifies proven tactics for reducing damage caused by breaches and avoiding common mistakes that cause them to spiral out of control.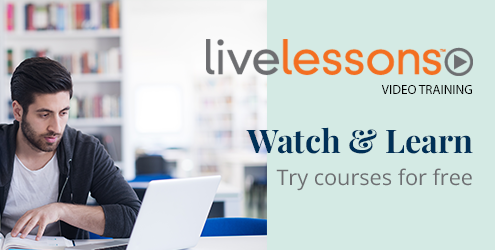 Who is InformIT
We are the online presence of the family of information technology publishers and brands of Pearson, the world's largest education company, and your one-stop resource for qualified content, including DRM-free eBooks, to help you do your job better.
---
Our Imprints
Become a Reviewer
Provide valuable feedback and suggestions on current and new releases from us. Learn more.

Sale Price: $24.99
You Save 38%
Sale Price: $59.99
You Save 70%
Quick Links
Connect with Us
Take advantage of special member promotions, quick access to saved content, and more!
Bestsellers in the Store