Featured Article

When working with Sprite Kit, determining exactly where items will appear and what size they'll occupy can be a tricky proposition. Here are a few tips to help you visualize the way your iOS Sprite Kit scenes are put together.
The organizational culture impacts to an Agile transformation are profound. Successful implementations need support from the team members, management, and executives to embrace new ways of completing work and collaborating. Every role in the organization will be affected in some way, and by understanding what is different and what drives success in each role, we are better positioned for the increase in productivity, responsiveness, and customer satisfaction that can be delivered by becoming Agile.
By Sondra Ashmore, Kristin Runyan - Jul 24, 2014
Improving the Design and Implementation of Object-Oriented Code: The Ongoing Quest for Data Integrity

Matt Weisfeld, author of The Object-Oriented Thought Process, Fourth Edition, travels through time to show the evolution of accessor methods to improve data security and integrity in both structured programming and object-oriented programming. Along the way, we learn about the mechanisms in place today to help produce robust and secure code.
By Matt Weisfeld - Jul 23, 2014
Carl Brown details the numerous steps within the app development process when things can go horribly wrong -- and provides some tips about what can be done about them.
By Carl Brown - Jul 23, 2014
This chapter discusses license mechanisms for the Cisco ASA's advanced security features that add additional layers of protection or accommodate more complex network designs.
By Andrew Ossipov, Jazib Frahim, Omar Santos - Jul 22, 2014
Stephen B. Morris draws a comparison between two approaches to ORM-centric database development. One is based on the Python SQLAlchemy ORM tools, and the other uses standard Java JPA. Which is better? The result of comparing a simple use case for both languages is quite surprising.
By Stephen B. Morris - Jul 22, 2014
See All Articles
With today's "connected life" running 24/7, we recognize it's hard to keep up with all your favorite websites and tech resources. The IT List is here to help you cut through the noise. Check back each Friday for a quick digest of articles, resources, promotions, and other goodies worth a first or second look on InformIT.

By Emily Nave - Jul 25, 2014 - Business & Management, Certification, Data, Engineering, Graphics & Web Design, Hardware, Home & Office Computing, Information Technology, Mobile Application Development & Programming, Networking, Open Source, Operating Systems, Server, Process Improvement, Programming, Security, Software Development & Management, Web Development, Web Services
With OSCON taking place in Oregon from 7/20/2014 – 7/24/2014, the Open Source community will come together to discuss everything new in the Open Source world. From OSS to Java, Python to PHP, Cloud Computing to Perl and emerging programming languages to mobile platforms, the Open Source community has a lot to chat about.

This said, I wanted to take the time to discuss why the Open Source initiative matters by highlighting a few key elements of the protocol which help to make it so powerful.

By Brad Yale - Jul 22, 2014 - Home & Office Computing, Information Technology, Programming, Open Source, Web Services, Graphics & Web Design, Web Development, Data, Mobile Application Development & Programming, Operating Systems, Server, Ajax & JavaScript, Android, HTML5 & Web Standards, Linux/UNIX/Open Source, Linux/UNIX/Open Source Operating Systems, MySQL, Other Applications, Perl, Perl, PHP, PHP, Python, Python, Ruby/Ruby on Rails
See All Blogs
Who is InformIT
We are the online presence for the world's leading technology publishers and your source for reliable and qualified content to help you do your job better.
---
Our Imprints
Become a Reviewer
Provide valuable feedback and suggestions on current and new releases from us. Learn more.

Sale Price: $29.99
You Save 53%

Sale Price: $74.99
You Save 63%
Quick Links
Connect with Us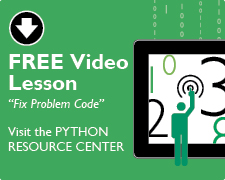 Best Sellers in the Store
Take advantage of special member promotions, everyday discounts, quick access to saved content, and more!