Featured Video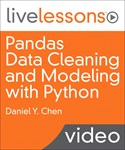 In Pandas Data Cleaning and Modeling with Python LiveLessons, Daniel Y. Chen teaches you the techniques and skills you need to know to be able to clean and process your data. Dan shows you how to do data munging using some of the built-in Python libraries that can be used to clean data loaded into Pandas. Once your data is clean you are going to want to analyze it, so next Dan introduces you to other libraries that are used for model fitting. Watch a free lesson: Applying Functions to Data.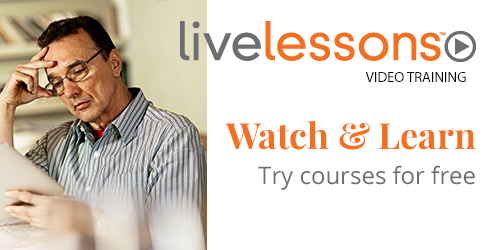 Who is InformIT
We are the online presence of the family of information technology publishers and brands of Pearson, the world's largest education company, and your one-stop technology learning resource for reliable and qualified content to help you do your job better.
---
Our Imprints
Become a Reviewer
Provide valuable feedback and suggestions on current and new releases from us. Learn more.


Sale Price: $13.99
You Save 50%
Sale Price: $74.99
You Save 75%
Quick Links
Connect with Us
Take advantage of special member promotions, quick access to saved content, and more!
Best Sellers in the Store