Deals & Promotions

Sign up to receive Special Offers
Hear from InformIT and its family of brands about products and special offers.
Buy 1, SAVE 20% No code needed
Buy 2, SAVE 35% Use code BUY2
eBook Formats
Buy an eBook get 3 formats
PDF • ePub • Mobi
Resource Centers
Visit our Resource Centers to shop by topic, task, and/or skill level. Each center includes a featured article. Also, look for free content, including video tutorials, and previews of upcoming titles.
Current Promotions

Subscribe to this topicRSS details
Black Friday Sale: Buy 1, Save 35% / Buy 2+, Save 55%
Save up to 55% in our Black Friday Sale, now through November 26.
Learning Labs - Try for Free
Take a tour of our new interactive online course with over 10 FREE lessons.
10% Discount Code for CompTIA Certification Exam Vouchers
Save 10% on your CompTIA A+, Network+, Security+, or Heathcare IT Technician (HIT) certification exam voucher.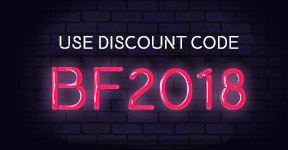 ---
Best Value Purchase
Buy the BOOK, SAVE 65% on the eBook
---