Featured Book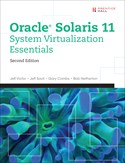 Oracle Solaris 11 System Virtualization Essentials, Second Edition has been fully updated for Oracle 11 and is a complete, practical, and up-to-date guide to selecting, implementing, and applying today's Oracle virtualization technologies to real-world business problems. Four Oracle experts thoroughly cover current Oracle Solaris virtualization options, help you understand key use cases, and compare and address each leading approach to virtualization.

Robust and Cost-Effective Design for High Speed Digital Products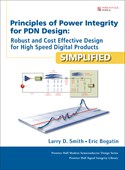 It's not easy to engineer power delivery networks (PDNs) that work all the time, at the lowest cost. Now, Larry Smith and Eric Bogatin empower engineers with the principles, techniques, processes, and understanding they need to consistently meet this challenge. Principles of Power Integrity for PDN Design—Simplified brings together everything you need to make your own good decisions about PDN design, and choose sensible tradeoffs related to performance, risk and cost.

Quick Links
Articles & Sample Chapters

Contact Us

Join the Site

Newsletter

Promotions

RSS Feeds

Series

Store

Video Tutorials
---