In this series, I'll be diving into the top job skills and how InformIT can help with building your resume and portfolio for the latest job requirements.
Over at Indeed.com is a list of the top keywords found in job postings, and number three on that list is iOS. If you are looking to add something to your set of skills or simply trying to bolster your resume, InformIT has plenty of resources for you to peruse.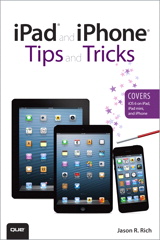 For example, if you're looking to get the most out of your iPad or iPhone and get a good basis for what they can do, look no further than Jason Rich's iPad and iPhone Tips and Tricks. Jason will walk you through hundreds of quick tips about how to make the most out of your iOS device, including using it to take photos, read eBooks, create backups, synchronize files, and learn a variety of secrets for using pre-installed apps as well as pointers on which external apps are worth downloading. You can read a sample chapter, or read an article by Jason about transforming your iPhone or iPad into a mobile recording studio if you want to get a feel for his writing. If you are a member of Safari Books Online, you can read his book here.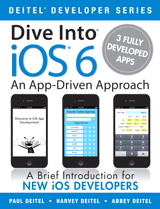 I can hear you now. "Ryan!" you're saying, "Don't give me this stuff! I'm a developer, a programmer, a techie!" I hear you. If you're looking to add iOS programming to your resume, and you want a good entry into the subject, look no further than iOs 6 App Development Fundamentals LiveLessons. Paul Deitel will walk you through his app-driven approach to iOS programming. This is ideal if you are already familiar with Java, C++, C#, or Objective-C (although Objective-C experience is not required.) For those of you who prefer to read about programming instead of watching a video, Paul Deitel along with Harvey Deitel, Abbey Deitel, and Eric Kern, all have written an eBook that also covers app-driven iOS development: Dive Into iOS6: An App-Driven Approach will also provide you with enough information to program your own iOS apps.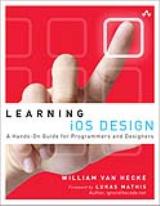 Some of you might be more comfortable on the design side of things as opposed to the nuts and bolts of app development. For those who are more of a design persuasion, there is Learning iOS Design: A Hands-On Guide for Programmers and Designers. William Van Hecke leads you through a thoughtful set of universal design principles that help you to think carefully and critically about your own projects and he provides you with exercises designed to guide you through planning your own app's design. You can read a sample chapter if you wish. If you are, or want to be, a member of Safari Books Online, you can check out his book here. He's also written a helpful article about respecting your users that can really help you to make smart decisions about your app's use of notifications.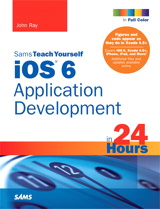 Looking for a quick set of steps to learn the skills you need? Sams Teach Yourself iOS 6 Application Development in 24 Hours, 4th Edition by John Ray is a great way to learn iOS through step-by-step instructions in 24 separate lessons that build on one another. You can read a sample chapter here, or read the book on Safari Books Online here.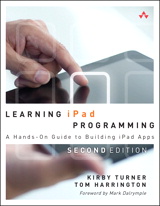 Are you looking to specifically work with iPads? Kirby Turner and Tom Harrington have written Learning iPad Programming: A Hands-On Guide to Building iPad Apps, 2nd Edition, which walks you through iPad development by using a single project that exemplifies all facets of iPad programming. You can read a sample chapter about programming your first iPad app, or if you'd like a little insight into what the best programming advice Kirby Turner ever received, you can read his article here.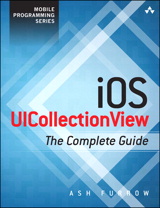 Maybe you're looking for something a bit more specific? If you would like to dive into learning about Apple's new user interface, UICollectionView, Ash Furrow has a book called iOS UICollectionView: The Complete Guide. This book teaches you everything you need to know about this complex but useful tool to create intuitive, immersive experiences within your own applications. If you want to understand it a bit more, give the sample chapter a read. Alternatively, if you are a Safari Books Online member, you can read Ash's book here.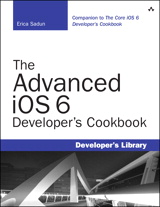 Okay, you've listened to me ramble on and on. If you're a hardened programmer who wants the good stuff – the advanced stuff – then here we go. Erica Sadun's The Advanced iOS 6 Developer's Cookbook, 4th Edition is just what you're looking for. Erica brings together reliable, proven solutions for cutting edge iOS development. She takes best practices, distills them into key concepts, and provides you with working code that is easy to understand and easy to transfer into your own projects. You can learn how to optimize device-specific iOS development in her sample chapter or read her article about Mac/iOS development, if you like. You can read the book on Safari Books Online if you want to too.
For now, that will have to do. We have plenty of other books on iOS, and quite a few coming out in the next few months, so don't think that this is a comprehensive list by any means. Next week, we'll take a look at Android development, so stay tuned to InformIT. Have a fantastic week, and go learn something new!