Oracle is debuting Java SE 8 today, and to celebrate we are offering 40% off our Java 8 books, eBooks, and video. PLUS download "Lambada Expressions: Most Basic Form" from Marty Hall's Java 8: Lambda Expressions and Streams LiveLessons. All at our new Java Resource Center.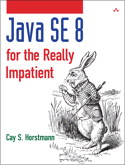 For those of you who just want the new features FAST we have Cay Horstmann's (author of Core Java) Java SE 8 for the Really Impatient.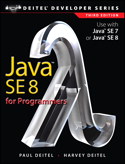 Want the whole enchilada? Then learn the Deitel way with Java SE 8 for Programmers.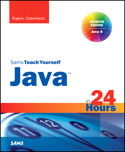 Or if you are just starting out,Teach Yourself Java SE 8 in 24 Hours.
Use discount code JAVA840 during checkout to receive 40% off through March 29, 2014. Shop all featured books, eBooks, and video at the Java Resource Center.