Home > Blogs > OneNote: Use SideNotes and Organize Them In OneNote
OneNote: Use SideNotes and Organize Them In OneNote
You can add a SideNote item to the System Tray that instantly opens a OneNote Window
With Your SideNote open, you can maximize its window and then open all of OneNote to drag the new SideNote into any other relevant section. Just drag it from the Unfiled Notes Section to another section and its title will appear in the relevant tab.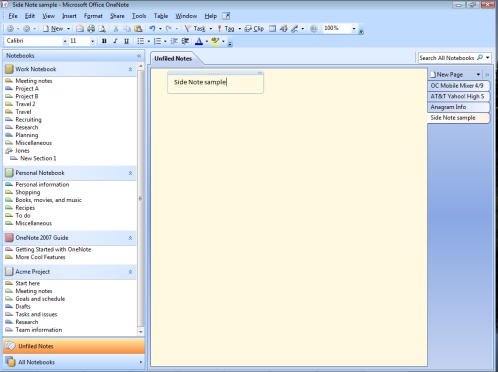 Become an InformIT Member
Take advantage of special member promotions, everyday discounts, quick access to saved content, and more! Join Today.
Other Things You Might Like
Adobe Photoshop Lightroom Classic CC Classroom in a Book (2019 Release)
Microsoft Project 2019 Step by Step