Home > Blogs > OneNote 2007: Package a Saved Notebook
OneNote 2007: Package a Saved Notebook
Backup and move your OneNote Notebook with a single file.
If you use OneNote extensively moving a notebook or section and/or backing it up is critical. You can drag your Notebooks from your Documents (Vista) or My Documents (XP) but now you can use the Save As option in OneNote to Save as Type and select OneNote Single File Package -- which is a great way to safeguard the content in a flash drive or move it to another OneNote location. OneNote 2007 only...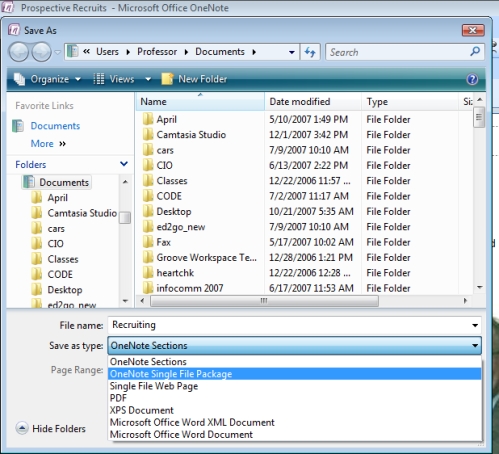 Become an InformIT Member
Take advantage of special member promotions, everyday discounts, quick access to saved content, and more! Join Today.
Other Things You Might Like
Adobe Photoshop Lightroom Classic CC Classroom in a Book (2019 Release)
Microsoft Project 2019 Step by Step