Each week a new winner will get to pick a programming eBook of their choice as part of our Learn a New Programming Language promotion. This week's winner Jim Voorhees explains why he chose Zed Shaw's Python the Hard Way.
Out of all the titles featured in the Learn a Programming Language promotion, Jim chose Learn Python the Hard Way because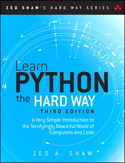 "I have dabbled in several programming languages, but never studied programming. I want to learn Python, one of the most useful languages today, but also want to learn more than I do about how to program. Zed Shaw's book promises to help me do all that."
If this sounds of interest to you, check out the table of contents and sample chapter of the book.
Zed Shaw is the creator of several open source software projects like Mongrel, Lamson, Mongrel2, and has been programming and writing for nearly 20 years. In addition to Python, Zed is working on Learn C the Hard Way and Learn Ruby the Hard Way, both due out in early 2014.
--------------------------------------------------------------------------------------------------------------------------------------------------------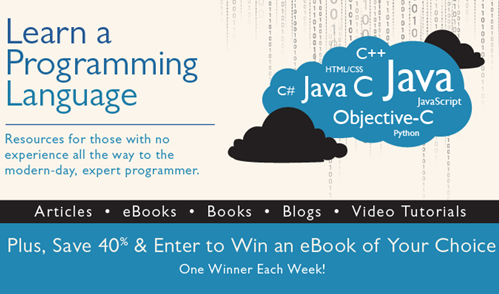 Learn More: informit.com/learnprogramming