Home > Blogs > Compare Document Versions
Compare Document Versions
Use Word 2007 to compare versions and make changes to similar documents.
While we could always see documents in adjacent windows, now there is a feature that actually shows you the differences between similar versions and allow you to choose and combine into a new document.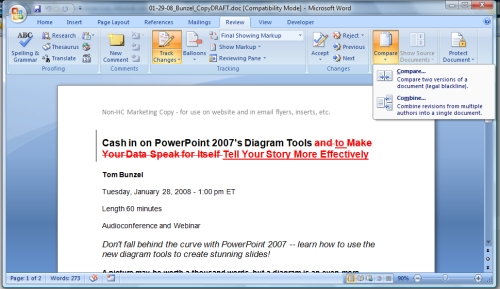 Become an InformIT Member
Take advantage of special member promotions, everyday discounts, quick access to saved content, and more! Join Today.
Other Things You Might Like
The Photoshop Elements 2020 Book for Digital Photographers
My iPhone for Seniors, 6th Edition