Now through July 9th select Barnes and Noble stores are holding a programming sale including these books from Sams and Que Publishing.
Titles include: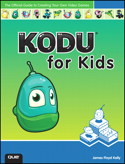 Kodu for Kids
Perfect for people who've never programmed before—whether they're 8, 18, or 80. Kodu for Kids teaches you all you need to know to create great Kodu games that you can share with the world.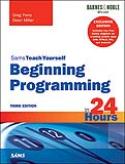 Sams Teach Yourself Programming in 24 Hours
Get a solid introduction to the basics of computer programming and learn to write simple programs for any platform—Windows, Mac, and mobile.
B&N Exclusive Edition! Includes 2 bonus chapters on creating mobile apps with HTML5, iOS, and Android.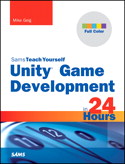 Sams Teach Yourself Unity Game Development in 24 Hours
Learn to master the Unity 4 game engine at the heart of Temple Run and many other sizzling-hot mobile games