Home > Store > Hardware > Upgrading & Repairing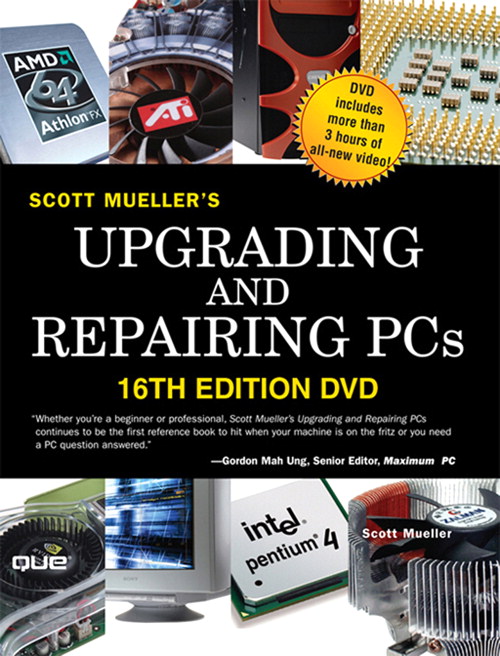 Upgrading and Repairing PCs DVD, 16th Edition
DVD
Your Price: $8.00
List Price: $10.00
We're temporarily out of stock, but order now and we'll send it to you later.
Copyright 2006
Edition: 16th
DVD
ISBN-10: 0-7897-3548-2
ISBN-13: 978-0-7897-3548-5
Each edition of Upgrading and Repairing PCs comes with a DVD including studio-quality how to video of Scott Mueller working on PCs. The 16th Edition DVD includes examples of modding a chassis to increase cooling and building a PC from scratch. Also, get a close-up look at the latest motherboards, processors, and other PC internals.

If you missed Upgrading and Repairing PCs, 16th Edition, now you can get the DVD that accompanied it at a special price.

