Home > Store > Engineering > General Engineering & Hardware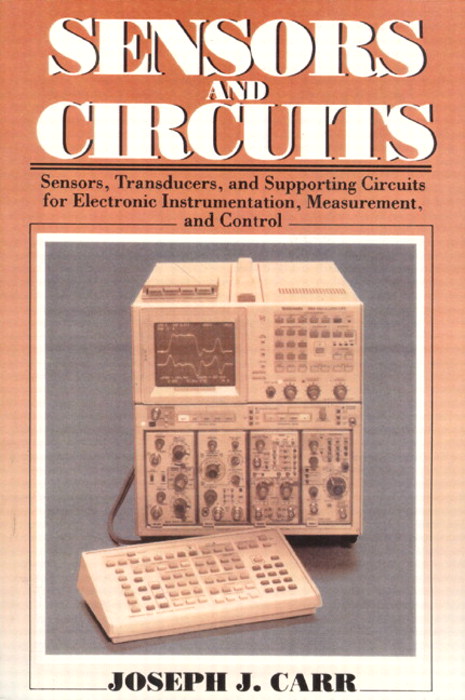 Sensors & Circuits: Sensors, Transducers, & Supporting Circuits For Electronic Instrumentation Measurement and Control
Book
Your Price: $63.75
List Price: $75.00
We're temporarily out of stock, but order now and we'll send it to you later.
Copyright 1993
Dimensions: 6 X 9
Pages: 368
Edition: 1st
Book
ISBN-10: 0-13-805631-5
ISBN-13: 978-0-13-805631-5
Comprehensive reference providing detailed treatment of sensors ranging from simple thermistors to strain gauges, electro-optics, and medical laboratory sensors. Practical application and interfacing to both analog and digital circuits are included. Covers the latest analog-to-digital converters for sensor interfacing to computers and interfacing sensors to the IBM-PC series computers. Also delivers a wealth of vital application examples. Intended for practical design of instrumentation devices. KEY FEATURES: • provides grounding, shielding, and interference reduction strategies. • includes in-depth coverage of noise and its effects on sensor signal processing. • covers DC power supply and excitation sources for sensors.
