Home > Store > Programming > Games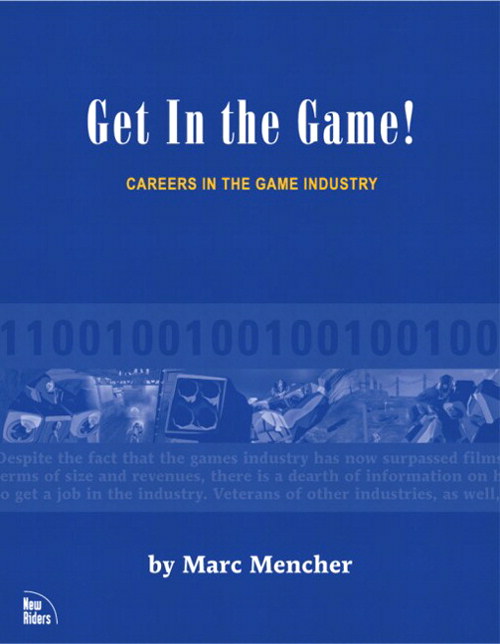 Get in the Game: Careers in the Game Industry
Book
Your Price: $23.99
List Price: $29.99
We're temporarily out of stock, but order now and we'll send it to you later.
Copyright 2003
Dimensions: Special (all other)
Pages: 320
Edition: 1st
Book
ISBN-10: 0-7357-1307-3
ISBN-13: 978-0-7357-1307-9
Have you dreamed of obtaining a game industry job? Get in the Game will help you achieve this! This friendly guide shows you step-by-step how to prepare yourself for a game industry career. With insights from over a dozen industry experts, it¿s the only guide you will need for training yourself then finding a game industry job. Discover how to research, meet the right industry people, access the unadvertised job market, sell yourself, create the perfect demo, beat the competition, handle interviews, and negotiate a salary package. This book will show you how to tailor your job search, answer tough interview questions, transition into the game industry from other careers, hone essential resume writing skills and networking skills.
It¿s a crash course on everything you need to know about the game industry! You will learn about the following careers;
Game Designer
Game Programming
Game Artist
Game Production
