Home > Store > Home & Office Computing > Mac OS X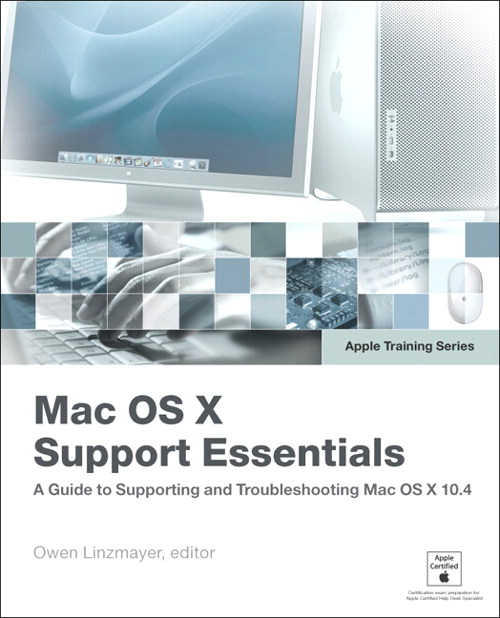 Apple Training Series: Mac OS X Support Essentials
Book
This product currently is not for sale.
Copyright 2006
Dimensions: 7-3/8 X 9-1/8
Pages: 560
Edition: 1st
Book
ISBN-10: 0-321-33547-3
ISBN-13: 978-0-321-33547-0
The only Apple-certified book on Mac OS X, this updated best-seller will take you deep inside the latest big-cat operating system, covering everything from networking technologies to system administration, customizing the operating system, command-line programming, and more. Whether you're a support technician or simply an ardent Mac user, you'll quickly learn and master the 150+ features new to Mac OS X Tiger, including the innovative Spotlight search system, a Dashboard filled with customizable Widget mini-apps, the Automator application for building customized workflows, and more. Following the learning objectives of the Apple Certified Technical Coordinator certification exam, this self-paced book is a perfect supplement to Apple's own training class and a first-rate primer for computer support personnel who need to troubleshoot and optimize Mac OS X as part of their jobs. Chapter review sections and quizzes summarize and reinforce gained knowledge.
