Robert Sedgewick Books, eBooks, and Video Lectures
Robert Sedgewick is the William O. Baker Professor of Computer Science at Princeton, where he was the founding chair of the Department of Computer Science. He received the Ph.D. degree from Stanford University, in 1975 under the supervision of Donald Knuth. Prof. Sedgewick also served on the faculty at Brown University and has held visiting research positions at Xerox PARC, Palo Alto, CA, Institute for Defense Analyses, Princeton, NJ, and INRIA, Rocquencourt, France.
Sedgewick is a member of the board of directors of Adobe Systems and his interests are in analytic combinatorics, algorithm design, the scientific analysis of algorithms, curriculum development, and innovations in the dissemination of knowledge.
eBooks include EPUB, MOBI, and PDF formats—and for print books, get free shipping in the U.S.
---
Algorithms
Bundle of Algorithms in Java, Third Edition, Parts 1-5
Book:
$93.49 $109.99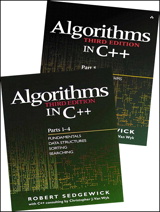 Bundle of Algorithms in C++, Parts 1-5
Book:
$103.28 $121.50
Introduction to Computer Science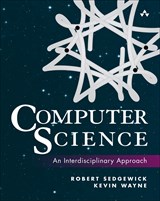 Computer Science: An Interdisciplinary Approach
Available June 2016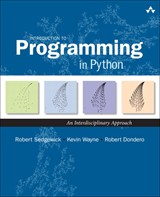 Introduction to Programming in Python: An Interdisciplinary Approach
Book:
$59.49 $69.99
eBook:
$47.59 $55.99
Introduction to Programming in Java
Available as a Pearson Textbook
---
Displayed prices reflect our everyday savings prices, and are subject to change. Any discount codes used during checkout are applied to list price, not sale price.