Video Mentors
Video Mentor products present expert training from industry-leading instructors and technologists. This dynamic learning environment combines animations, screencasts, and audio instruction to help users bridge the gap between conceptual knowledge and hands on application.
Video Mentors are also an instrumental element of the Cert Kit series from Pearson IT Certification and Cisco Press, combining with other electronic and online learning and preparation services to create valuable mid- to late-stage products that help with exam success.
Video Courses are available on select titles, providing a more in-depth video learning experience. With dozens of hours of video instruction from leading experts, they are more comprehensive in topical coverage. See available Video Courses.

Special Offer: Save 50% on Video Mentor Products
For a limited time, save 50% on Video Mentor DVDs and full course downloads. Discount is automatically applied to the shopping cart.
All Titles
Showing 1-5 of 5
Sort by Date | Title
Watch a Sample Lesson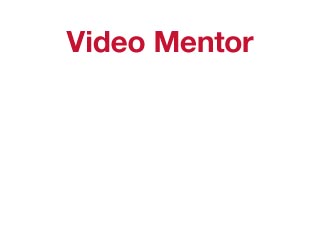 You need to upgrade your Flash Player. You need version 9 or above to view this video. You may download it here. You may also see this message if you have JavaScript turned off. If this is the case, please enable JavaScript and reload the page.