Articles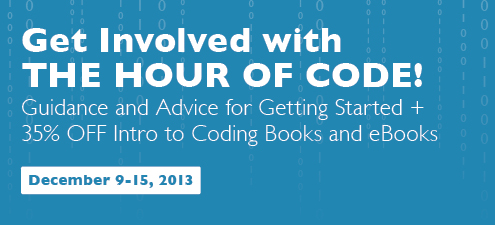 Subscribe to this topic RSS details
10243 Items
Sort by Date | Title
1.

By Jesse Smith

Dec 9, 2013

In Part 2 of his seven-part series on learning Python Pyramid, Jesse Smith looks at how to configure a Pyramid application by using Imperative and Declarative configurations.

2.

By Erica Sadun

Dec 9, 2013

This chapter introduces the core concepts that underpin Auto Layout, Cocoa's declarative constraint-based descriptive layout system.

3.

Dec 6, 2013

Organizations change only as much or as fast as individuals change. And, to change individual behavior, you must first change the mental maps guiding that behavior.

4.

By Pat Brans

Dec 5, 2013

We're all creatures of habit. Each of us has an individually developed set of appropriate behaviors, bad attitudes, good traits, guilty pleasures. To improve ourselves, we need to alter our behavior patterns. Pat Brans shows how we can change our lives by developing new good habits and weeding out the old bad ones.

5.

By Erica Sadun

Dec 5, 2013

This chapter reviews the core technologies that underlie iOS drawing, diving into the concept of contexts and showing how to build and draw into them.

6.

By Sean Wilkins

Dec 5, 2013

This quick and dirty look at the notation differences between IPv4 and IPv6 will ensure that you know what you need to to run IPv6 effectively on your network.

7.

Dec 5, 2013

Kerrie Meyler describes her path to becoming a Microsoft MVP, how she became the author of numerous System Center books, and what she does for fun.

8.

Dec 4, 2013

This user-friendly Python tutorial will have you up and running in Python programming in no time. A perfect primer for beginners, you will program a simple game after learning about variables, programming math, logic, for loops and if statements, and more.

9.

Dec 4, 2013

The creators of Alice offer an example of a visual Hello, World program.

10.

By Marty Hall

Dec 4, 2013

In this video, bestselling author and world-renowned instructor Mary Hall provides an overview of the simplest, although not the most common, way of writing lambdas in Java.

11.

Dec 4, 2013

This chapter shows how to write your first Objective-C program. It sticks to the basics to help you understand the steps involved in keying in a program and compiling and running it.

12.

Dec 4, 2013

Learn exactly what you need in order to become productive with your Raspberry Pi single-board computer.

13.

Dec 4, 2013

New to programming but want to create your own games? James Kelly shows how you can build your own simple game in about an hour with a PC and Microsoft's Kodu Game Lab.

14.

Dec 4, 2013

There are many reasons for a company to virtualize their Java platforms. In this article we will explore the top-ten that are arguably the most relevant. While cost efficiency is one driving factor, there are many other reasons related to reliability and availability.

15.

By Greg Perry

Dec 4, 2013

Greg Perry offers some advice and encouragement to all newcomers looking to learn their first programming language.

16.

By Tim Roadley

Dec 3, 2013

This chapter provides a Core Data essentials primer, providing an overview of the basics and then showing how to add Core Data to a sample application that will be developed over the course of the book.

17.

By Jesse Smith

Dec 2, 2013

In Part 1 of a seven-part series, Jesse Smith shows how to build on Python OO concepts by taking them to the Web using Python and the Pyramid Framework for building Python-based web applications.

18.

By Wendy Fong

Dec 2, 2013

Eighty percent of success is showing up. San Francisco-based designer and educator explains how showing up to one hackathon changed her life.

19.

By B.M. Harwani

Dec 2, 2013

Bintu Harwani guides you step by step through the process of creating an MVC 4 application. Learn how Visual Studio's scaffold templates can dramatically simplify the process, supplying the essential blocks of code for building many apps.

20.

Dec 2, 2013

This chapter describes how to set up a project to use Core Data and illustrates how to implement several common use cases with the sample app.