With today's "connected life" running 24/7, we recognize it's hard to keep up with all your favorite websites and tech resources. The IT List is here to help you cut through the noise. Check back each Friday for a quick digest of articles, resources, promotions, and other goodies worth a first or second look on InformIT.
The IT List: What You Missed This Week on InformIT [7/25/14]
We're celebrating all things open source!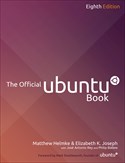 1. Hot off the Press: The Official Ubuntu Book, Eighth Edition, has been extensively updated with a single goal: to make running today's Ubuntu even more pleasant and productive for you. It's the ideal one-stop knowledge source for Ubuntu novices, those upgrading from older versions or other Linux distributions, and anyone moving toward power-user status. The expert author team focuses on what you need to know most about installation, applications, media, administration, software applications, and more.
Want more? Read the preface to "The Official Ubuntu Book, 8th Edition" or download the sample pages (includes Chapter 5 and Index).
2. Open Source Resource Center: For a limited time, save 40% off the list price of recommended books, eBooks, and video training in the InformIT Open Source Resource Center when you use discount code OPENSALE40 during checkout. See what's new in Data | Hardware | Operating Systems | Programming | Web and Mobile Development | Video Training.
3. Ask an Expert: Stephen B. Morris draws a comparison between two approaches to ORM-centric database development. One is based on the Python SQLAlchemy ORM tools, and the other uses standard Java JPA. Which is better? The result of comparing a simple use case for both languages is quite surprising. Read "Database Development: Comparing Python and Java ORM Performance."
4. Look Back: Check out some of the events that helped shaped the open source software movement A Short History of Open Source [Infographic].
Have a great weekend! See you next Friday.