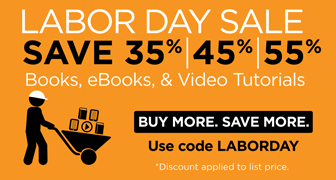 Learn HTML and CSS in just 24 One-Hour Online Lessons
With this interactive online course — featuring step-by-step lessons, expert video instruction, live code editing, and interactive quizzes — you can quickly teach yourself to quickly create great-looking web pages using HTML5 and CSS3. Sams Teach Yourself HTML & CSS in 24 Hours has a straightforward, step-by-step approach that helps you master fundamental web development skills.

WPF 4.5 Programming LiveLessons
In WPF 4.5 Programming LiveLessons, Jason Rainwater shows how to create rich, next-generation applications with WPF using Visual Studio 2013. Master panels, content and item controls, code behind, binding, resources, styles, templates, behaviors, animations, custom controls, localization, navigation, MVVM, and more! New features on 4.5 are covered, including binding to static properties, automatically updating the source of a data binding via delay, and enabling smooth scrolling with ScrollUnit on VirtualizingStackPanel.


eBook Deal of the Day
Take advantage of big savings with the new eBook Deal of the Day, and get a new eBook every day. Check out today's featured title and subscribe to the RSS feed at informit.com/deals.
---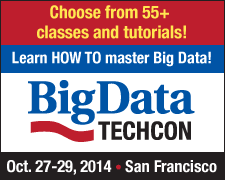 Just Published
Coming Soon