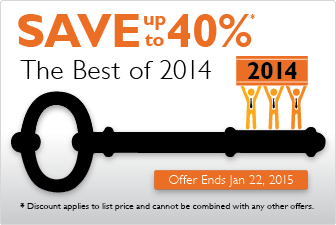 The Software Craftsman
In The Software Craftsman: Professionalism, Pragmatism, Pride, Sandro Mancuso offers a better and more fulfilling path. If you want to develop software with pride and professionalism; love what you do and do it with excellence; and build a career with autonomy, mastery, and purpose, it starts with the recognition that you are a craftsman. Once you embrace this powerful mindset, you can achieve unprecedented levels of technical excellence and customer satisfaction. Mancuso helped found the world's largest organization of software craftsmen; now, he shares what he's learned through inspiring examples and pragmatic advice you can use in your company, your projects, and your career.


Pre-order the Book + eBook Bundle
iOS 8 for Programmers
The professional programmer's Deitel® guide to iPhone® and iPad® app development using iOS® 8, Swift™, Xcode® 6, and Cocoa Touch®. Billions of apps have been downloaded from Apple's App Store! iOS 8 for Programmers: An App-Driven Approach with Swift, 3rd Edition gives you everything you'll need to start developing great iOS 8 apps quickly using Swift–Apple's programming language of the future. You'll also learn what makes a great app and how to publish your apps in the App Store. The book uses an app-driven approach–each new technology is discussed in the context of seven fully tested iOS 8 apps, complete with syntax shading, code highlighting, code walkthroughs and sample outputs.


Pre-order the Book + eBook Bundle

eBook Deal of the Day
Take advantage of big savings with the new eBook Deal of the Day, and get a new eBook every day. Check out today's featured title and subscribe to the RSS feed at informit.com/deals.
---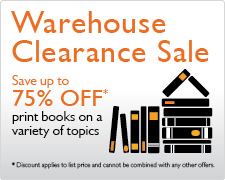 ---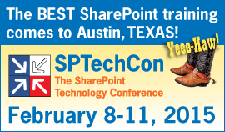 Just Published
Next Generation SOA: A Concise Introduction to Service Technology & Service-Orientation
By Thomas Erl, Pethuru Chelliah, Clive Gee, Jürgen Kress, Berthold Maier, Hajo Normann, Leo Shuster, Bernd Trops, Clemens Utschig, Philip Wik, Torsten Winterberg.
Oct 31, 2014
$19.99 (Save 20%)*

Red Hat Enterprise Linux (RHEL) 7 New Features LiveLessons: Update your Red Hat Skills
By Sander van Vugt.
Sep 30, 2014
$119.99 (Save 20%)*

Millimeter Wave Wireless Communications
By Theodore S. Rappaport, Robert W. Heath, Robert C. Daniels, James N. Murdock.
Sep 18, 2014
$106.25 (Save 15%)*
Coming Soon
Computer and Communication Networks, 2nd Edition
By Nader F. Mir.
Dec 19, 2014
$85.00 (Save 15%)*

Software Craftsman, The: Professionalism, Pragmatism, Pride
By Sandro Mancuso.
Dec 14, 2014
$27.99 (Save 20%)*

iOS 8 for Programmers: An App-Driven Approach with Swift, 3rd Edition
By Paul J. Deitel, Harvey M. Deitel, Abbey Deitel.
Dec 16, 2014
$31.99 (Save 20%)*