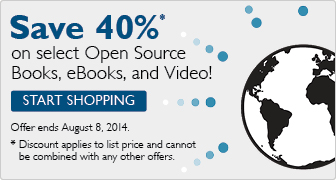 The Official Ubuntu Book, 8th Edition
The Official Ubuntu Book, Eighth Edition, has been extensively updated with a single goal: to make running today's Ubuntu even more pleasant and productive for you. It's the ideal one-stop knowledge source for Ubuntu novices, those upgrading from older versions or other Linux distributions, and anyone moving toward power-user status. Its expert authors focus on what you need to know most about installation, applications, media, administration, software applications, and much more.

Get Started Scaling Your Database Infrastructure for High-Volume Big Data Applications
Understanding Big Data Scalability presents a solid foundation for scaling Big Data infrastructure and helps you address each crucial factor associated with optimizing performance in scalable and dynamic Big Data clusters. Database expert Cory Isaacson offers practical, actionable insights for every technical professional who must scale a database tier for high-volume applications. Focusing on today's most common Big Data applications, he introduces proven ways to manage unprecedented data growth from widely diverse sources and to deliver real-time processing at levels that were inconceivable until recently.

7+ Hours of Video Instruction PLUS Quiz Questions to Help You Learn Even Faster!
Written for programmers with a background in high-level language programming, this LiveLesson applies the Deitel signature live-code approach to teaching programming and explores the Java™ language and Java™ APIs in depth. Java Fundamentals LiveLesson presents concepts in the context of fully tested programs, not code fragments. The LiveLesson features hundreds of complete Java™ programs with thousands of lines of proven Java™ code, and hundreds of tips that will help you build robust applications.


eBook Deal of the Day
Take advantage of big savings with the new eBook Deal of the Day, and get a new eBook every day. Check out today's featured title and subscribe to the RSS feed at informit.com/deals.
---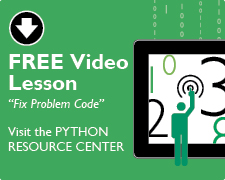 ---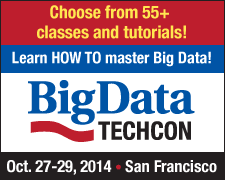 Just Published
Official Ubuntu Book, The, 8th Edition
By Matthew Helmke, Elizabeth K. Joseph, José Antonio Rey, Philip Ballew, Benjamin Mako Hill.
Jul 15, 2014
$31.99 (Save 20%)*

Core HTML5 2D Game Programming
By David Geary.
Jul 11, 2014
$39.99 (Save 20%)*

Computer Security: Principles and Practice, 3rd Edition
By William Stallings, Lawrie Brown.
Jul 8, 2014
$113.90 (Save 15%)*
Coming Soon