Effective Ruby: 48 Specific Ways to Write Better Ruby
If you're an experienced Ruby programmer, Effective Ruby will help you harness Ruby's full power to write more robust, efficient, maintainable, and well-performing code. Drawing on nearly a decade of Ruby experience, Peter J. Jones brings together 48 Ruby best practices, expert tips, and shortcuts—all supported by realistic code examples.

Create Amazing 3D Characters with Blender: From Design and Modeling to Video Compositing
Learning Blender walks you through every step of creating an outstanding animated character with the free, open source, 3D software Blender, and then compositing it in a real video using a professional workflow. This is the only Blender tutorial to take you from preproduction to final result, and it's perfect for both 3D novices and those who've used other 3D Software.
More Agile Testing: Learning Journeys for the Whole Team
Janet Gregory and Lisa Crispin pioneered the agile testing discipline with their previous work, Agile Testing. Now, in More Agile Testing, they reflect on all they've learned since. They address crucial emerging issues, share evolved agile practices, and cover key issues agile testers have asked to learn more about. Packed with new examples from real teams, this insightful guide offers detailed information about adapting agile testing for your environment; learning from experience and continually improving your test processes; scaling agile testing across teams; and overcoming the pitfalls of automated testing.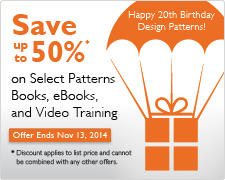 ---
eBook Deal of the Day
Take advantage of big savings with the new eBook Deal of the Day, and get a new eBook every day. Check out today's featured title and subscribe to the RSS feed at informit.com/deals.
---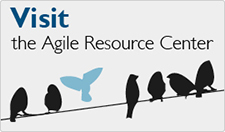 Just Published
Coming Soon