Home > Blogs > Visio Timeline Template
Visio Timeline Template
Using the Visio Timeline template is a great way to summarize a project visually.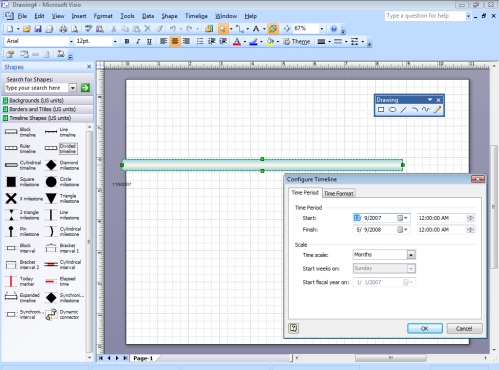 Among the many templates available in Visio is the Timeline template, which creates a parametric (spacing in relationship to actual time) timeline to show milestones and events in a project. We've covered this topic before and shown you how easy it is to use the timeline in PowerPoint, see more about Timelines.
Become an InformIT Member
Take advantage of special member promotions, everyday discounts, quick access to saved content, and more! Join Today.
Other Things You Might Like
Adobe Photoshop Classroom in a Book
The Photoshop Elements 2020 Book for Digital Photographers