Home > Blogs > Visio: Hide and Show Layers
Visio: Hide and Show Layers
A very effective way in Visio of making a complex diagram easier to understand is placing items on different layers and making them visible or invisible depending upon the situation.
In Visio you can use the View > Layers window to place connectors or shapes on different layers; for example in this diagram you can hide and show either the audio or video wiring by pressing a button. For more about the code for the button and the details, see this update.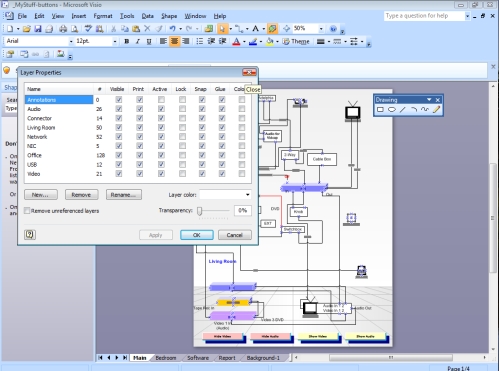 Become an InformIT Member
Take advantage of special member promotions, everyday discounts, quick access to saved content, and more! Join Today.
Other Things You Might Like
The Photoshop Elements 2020 Book for Digital Photographers
My iPhone for Seniors, 6th Edition