During the next few weeks, I'll be diving into the top job skills and how InformIT can help with building your resume and portfolio for the latest job requirements.
Over at Indeed.com you can see what potential employers are currently looking for by tracking keywords found in online job postings. All of the top ten job trends involve programming languages or other electronic content. For example, the most highly sought job skill is HTML5. Whether you want to polish your resume, or prepare for class, InformIT has plenty of resources for HTML5 at your disposal.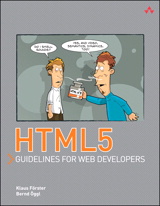 Are you a web developer keen to learn the rules and guidelines that form the foundation of HTML? HTML5 Guidelines for Web Developers by Klaus Forster and Bernd Oggl is a comprehensive guide to HTML5, including programming audio/visual playback and integrating geographical data into pages and applications. Want to get a feel for the book? Try out the sample chapter here and learn about structure and semantics for documents. Also, if you like their style, you can read an interview with them where they discuss potential problems with HTML5, and what code validators they use. If you're a member of Safari Books Online, you can view their book here.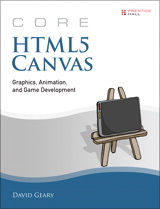 Want to learn more about HTML5 Canvas? Core HTML5 Canvas: Graphics, Animation and Game Development by David Geary will walk you through the ways HTML5 Canvas is used to create rich and consistent web applications that are usable on a wide variety of operating systems and devices. Want to see what it's all about? Try out a sample chapter or read a list of David's top ten features of HTML5 Canvas. HTML5 Canvas is highly sought after by employers, and if you want to learn more, then you've got plenty of options to choose from. David's book is here if you are or want to be a Safari Books Online member.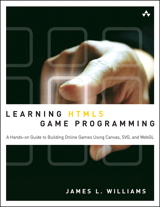 What if you're interested in making games with HTML5? Well, we've got books for that too! Check out James L. Williams's Learning HTML5 Game Programming: A Hands-on Guide to Building Online Games Using Canvas, SVG, and WebGL. James book is thorough and engaging, and includes two case study applications that address the entire development process. Want a quick introduction before you jump in? Check out this sample chapter, Introducing HTML5 for Building Online Games. James's book is here on Safari Books Online, if you're a member (or want to be one).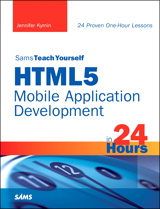 Are you one of those people who can't stop using their smartphone? Do you have a tablet that you use to surf the web at home? Are you looking for new and interesting ways to program for these devices? Are you ready for me to stop asking questions? In Sams Teach Yourself HTML5 Mobile Application Development in 24 Hours you can learn all about how HTML5 mobile development works. Jennifer Kymin takes you through a series of twenty-four sessions that teach you to create robust mobile apps while increasing your foundation of HTML5 knowledge. Want to give it a look? Check out the sample chapter here. For the Safari Books Online version of Jennifer's book, you can go here.
Maybe you want the most up-to-date information we've got handy. In that case, take a look at Simon Sarris's HTML5 Unleashed, which comes out on July 12. Simon provides a comprehensive guide with plenty of tutorials and practical references. Each chapter is designed to stand on its own so that you can use it as a reference while building new applications, or just bolstering your knowledge of HTML5.

Some of you might be going, "Okay, yeah, I want to learn HTML5, but I don't feel like reading a book." That's alright, InformIT has you covered. We have a video series, HTML5 for Developers LiveLessons by Nathaniel Shutta, which might be able to help out those who learn better with moving pictures.
That's all I've got for this week, folks. Hopefully, you can get started on something new with HTML5 and begin upgrading your job applications as well as your general skill set. Next week we'll jump into another topic on Indeed's top job trends: iOS. Have a great week, and go learn something new!