In this series, I'll be talking about the top job skills from Indeed.com and how InformIT can help strengthen your resume and portfolio for the most requested job requirements.
Okay guys, I know. Technically, I lied about that last blog entry being my final one. But I didn't mean to! I didn't realize how much people enjoyed this! I just had to come back for an encore. I've looked over my notes and I've decided to gather some more books that fit the criteria found on Indeed.com's top job trends. As you eagle-eyed readers might have noticed, there were four topics I passed over: MongoDB, Hadoop, Puppet and PaaS. This was because we didn't have as many offerings in these categories and I didn't want to do a whole blog post about one book. In any case, I've decided to round up all the books in these categories and pull them all together in one final post. Except Puppet. We have nothing on Puppet. But for the other three, check out the books below!
For those of you looking for Hadoop training, we have some LiveLessons for you! Hadoop Fundamentals LiveLessons by Doug Eadline is a great way to dive into the open-source Apache tool-set. Composed of eight lessons, this video package is great for learning how to use Hadoop at several levels, including the native Java interface, C++ pipes, and the universal streaming program interface.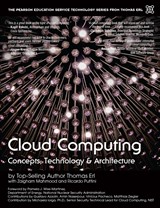 "What is PaaS?" is a question I'm assuming you're asking for the sake of this blog. "PaaS" stands for "Platform as a Service." We have a book by Thomas Erl, Ricardo Puttini and Zaigham Mahmood called Cloud Computing: Concepts, Technology & Architecture. This book is an excellent way to see the pros and cons of getting a company into a PaaS solution. Through the exploration of PaaS as a delivery model (along with SaaS, or "Software as a Service" and IaaS, or "Infrastructure as a Service"), these three authors will help to determine your business solutions with the help of cloud computing. If you would like to see a sample of their writing, check out their sample chapter on Fundamental Cloud Architectures. If you have a Safari Books Online account, you can read their book here.
This is one of the glaring omissions, since MongoDB is currently #2 atop Indeed.com's list. MongoDB for Web Development is a fantastic resource for learning all about the setup and usage of MongoDB as well as the detailed theory behind the database design. Mitch Pirtle, the author, will tackle development with PHP, Ruby, Python and Java with supplemental web materials in all languages. It isn't out quite yet, but you can read a rough cuts version on Safari Books Online, if you're a member (or plan to be one).
For those of you looking for more Hadoop in the near future, I've got another great book that will be out soon! Apache Hadoop YARN: Moving Beyond MapReduce and Batch Processing with Apache Hadoop 2 is currently available in the rough cuts format on Safari Books Online. Like the MongoDB book above, this means that if you have a Safari Books Online membership, you get to read an early draft! In this book you'll find all you need to know about Apache Hadoop YARN, the new generic compute fabric that provides resource management at datacenter scale. For those of you who understood that, you should check it out!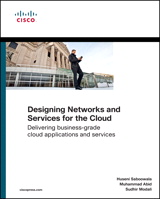 We also have books available for more PaaS related inquiries. Designing Networks and Services for the Cloud: Delivering business-grade cloud applications and services is a rapid, easy-to-learn approach designed to help you deliver a secure, reliable, easy-to-manage, SLA-driven could experience. Learn about how virtualized data-center infrastructure lays the groundwork for cloud-based services, or how to optimize service and application performance. You can read a sample chapter here. For those of you who belong to Safari Books Online, here's your link!
Lastly, but not leastly, here is one more video series dealing with Hadoop: Working with Big Data LiveLessons: Infrastructure, Algorithms, and Visualizations. Paul Dix takes you on a series of LiveLessons that dive deep into Hadoop in addition to other frameworks. Paul gives a great deal of information about infrastructure, algorithms, and visualizations. You can read his introduction to service-oriented design with Ruby and Rails if you want to get a feel for his style.
Alright, I'm serious this time folks. I'm done! I hope you all enjoyed the series and picked up some interesting books, watched a new video, and read a new article or two. InformIT has got far more than I'm able to cover in one little series, so if you didn't find anything to your liking, go ahead and browse a bit. I'm sure you'll find something that fits you. Now, as always, get out there and learn something new!