This will be a quick post about the changing times and how, with the purchase of a large-scale media company, the death of free speech is ever nearing.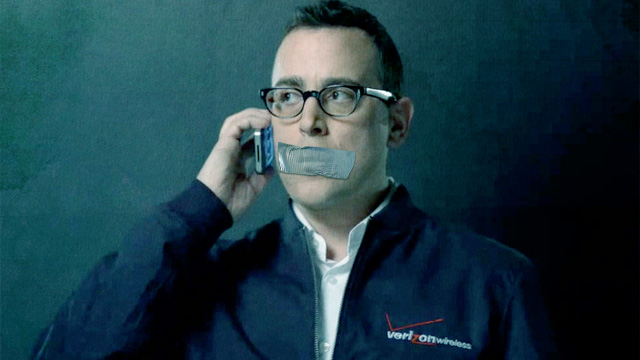 On 5/12/2015, it was announced that the communications giant, Verizon, purchased AOL for the cool price of $4.4 billion. At first glance, you might be saying to yourself, "why in the world would anyone spend over four billion dollars to purchase a dinosaur of the Internet age wholly consistent now with bad search engines, terrible chat rooms and dated capabilities?" The question is a good one.
The answer, according to Verizon, is for video streaming. From USA Today:"
"That's because AOL, even though it remains a top web destination, had bought and developed online advertising technology that Verizon can use across mobile and broadband services to compete with Google, Yahoo, Facebook and other Silicon Valley giants that are much further ahead."
"AOL's technology makes it easier for ad agencies, publishers and brands to get ads in front of the most appropriate customers on videos and publishers' sites across desktop, mobile, tablet and TV."
"This is really about AOL's advertising platform," says Roger Entner, an industry analyst at Recon Analytics. "It's one of the few working video advertising platforms out there. Verizon bought it for a relatively cheap price."
According to Verizon, AOL was purchased in cash for their advertising and video capabilities and yet, for the life of me (and other skeptics), the deal smells more like a play to silence critics of net neutrality.
You see, back in 2014, when Verizon launched the in-house media service, SugarString, Verizon caught a whole bunch of flak when it reportedly banned SugarString writers from covering any issue touching on net neutrality and government surveillance.
Purchasing AOL also means purchasing The Huffington Post, Engadget and TechCrunch, all of which are media sources who, more than occasionally, cover net neutrality and government surveillance.
With Verizon having a long and noted history of fighting against net neutrality and helping certain companies (Facebook, Google) with passing personal private information over to government databases, the next few months, editorially, will be very interesting. While a public mandate to not cover net neutrality and government surveillance might not pop up, if coverage drops off from the mentioned media sources, you shouldn't be surprised.
Remember, if you like this content and want to chat about it, you can reach me at the following social spaces:
Twitter: @bleibowi
Linkedin: Brad Yale
Google +: Brad Yale