With today's "connected life" running 24/7, we recognize it's hard to keep up with all your favorite websites and tech resources. The IT List is here to help you cut through the noise. Check back each Friday for a quick digest of articles, resources, events, promotions, and other goodies worth a first or second glance on InformIT.
What You Missed This Week on InformIT: [9/6/2013]
1. Feedback Wanted: InformIT wants to hear from you! Please take our survey to help us better understand your learning and education preferences. All participants are registered to win a 4-book library and $50 gift card. Start survey.
2. Behind the Scenes: Wonder what it's like to be a part of the Big Nerd Ranch team and work in a converted ironworks building? Aaron Hillegass, BNR founder and celebrated iOS author, talks about what makes Big Nerd Ranch different from other companies.

3. VMworld 2013: Our friends at VMware Press had a great run at VMworld 2013 in San Francisco celebrating the theme "Defy Convention." See more event photos, best-selling products recap and community news on Pearson IT Certification.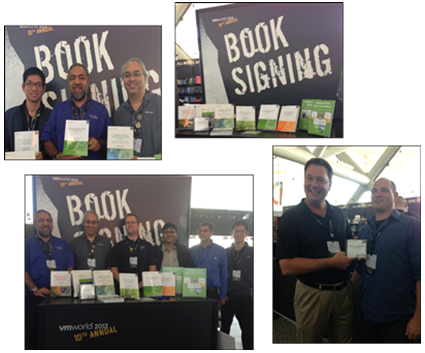 4. Working in the Cloud: Working in the Cloud: Looking for an iCloud alternative? Jason R. Rich shares 10 tips and tricks for using Dropbox more effectively to share information with others and sync files between devices.
5. Expert Instruction: Learning Node.js LiveLessons provides developers with a practical introduction to Node.js, an exciting new platform for developing web and network applications. Watch sample content with author Marc Wandschneider, Senior Developer Advocate at Google, below.
Have a great weekend. See you next Friday!