With today's "connected life" running 24/7, we recognize it's hard to keep up with all your favorite websites and tech resources. The IT List is here to help you cut through the noise. Check back each Friday for a quick digest of articles, resources, promotions, and other goodies worth a first or second look on InformIT.
The IT List: What You Missed This Week on InformIT [6/26/14]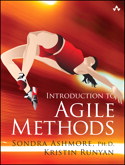 1. Hot off the Press: Organizations of all shapes and sizes are embracing Agile methodologies as a way to transform their products, customer satisfaction, and employee engagement. Many people with varying levels of work experience are interested in understanding the architecture and nuances of Agile, but it is difficult to know where to start. Introduction to Agile Methods is the place to start for students and professionals who want to understand Agile and become conversant with Agile values, principles, framework, and processes.
Want more? Download free sample pages or connect with the authors at @KristinRunyan and @sondra1130 on Twitter.
2. Ask an Expert: The WebSockets protocol provides full-duplex communication on top of a TCP connection that is initiated by an HTTP handshake. The fact that it runs over existing HTTP and HTTPS ports allows it to pass easily through most existing firewall configurations. The Windows Runtime provides a powerful set of networking APIs that includes components specifically designed for WebSockets communications. In this article, Jeremy Likness shows how to connect to WebSockets using both message-based and real-time connections from Windows Store apps.
<< Also hear more from Jeremy on his new book Programming the Windows Runtime (WinRT) by Example in a new article DZone article. >>
3. Summer Projects: Have some fun with your kids this summer with hot new titles from our friends at Que Publishing.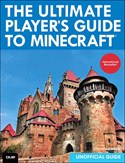 Minecraft is WAY more than a game: it's an alternate universe of creation, exhilaration, survival, adventure, passion! Let Stephen O'Brien's The Ultimate Player's Guide to Minecraft be your guide.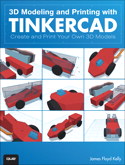 Want to master 3D modeling and printing? Tinkercad is the perfect software for you: It's friendly, web-based, and free. Even better, you don't have to rely on Tinkercad's technical documentation to use it. 3D Modeling and Printing with Tinkercad is an easy to follow, full-color guide packed with photos and projects that bring 3D modeling to life!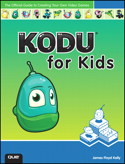 Kodu is a simple visual language that's just for games, and you'll be amazed at just how much you can do with it. Yes, you! It's perfect for people who've never programmed before—whether they're 8, 18, or 80. Kodu for Kids teaches you all you need to know to create great Kodu games that you can share with the world!
4. TechEd Top Sellers: We hear you loud and clear! Microsoft TechEd attendees are ready to master PowerShell, Hyper-V, Windows 8.1, certifications, and more in 2014. Now through July 12, 2014, save 40% on recommended titles and all books and eBooks in the Microsoft Press Store when you apply discount code TECHED during checkout. Start shopping.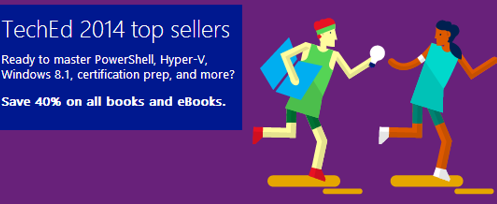 Have a great weekend. See you next Friday!