With today's "connected life" running 24/7, we recognize it's hard to keep up with all your favorite websites and tech resources. The IT List is here to help you cut through the noise. Check back each Friday for a quick digest of articles, resources, promotions, and other goodies worth a first or second look on InformIT.
The IT List: What You Missed This Week on InformIT [3/21/14]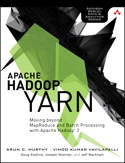 1. Hot off the Press: Apache Hadoop is helping drive the Big Data revolution. Its data processing has been completely overhauled: Apache Hadoop YARN provides resource management at data center scale and easier ways to create distributed applications that process petabytes of data. And now in new release "Apache Hadoop YARN" from the Addison-Wesley Data & Analytics Series, readers learn how to develop new applications and adapt existing code to fully leverage these revolutionary advances.You'll also find many examples drawn from the authors' cutting-edge experience—first as Hadoop's earliest developers and implementers at Yahoo! and now as Hortonworks developers moving the platform forward and helping customers succeed with it. Learn more about special print + eBook and print + video training best-value bundles.
2. Ask an Expert: Many video games fail at a basic design level. But if we're going to discuss game design, the first thing we need is a vocabulary. By equipping ourselves with a language for talking about design, we are giving ourselves the ability to design. Anna Anthropy and Naomi Clark describe the need for such a game design language and explains how and why it will help improve game design.
The InformIT/Addison-Wesley team is also hanging out at The Game Developers Conference this week in San Francisco. Congratulations to Cassidy F., our first free book winner at booth 130!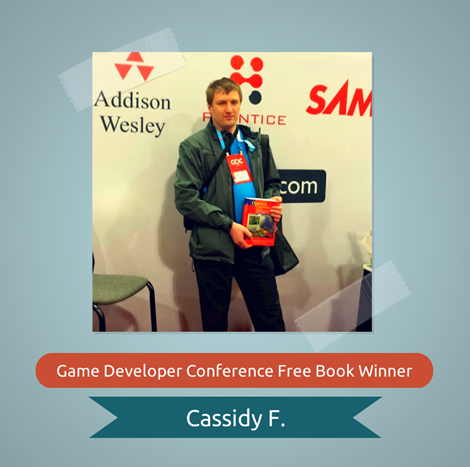 Couldn't make it to the event? Enter to win a free eBook of choice in the InformIT Game Development Resource Center.
3. Here We Grow: Pearson recently announced a new publishing distribution agreement with Microsoft Press. Follow @MicrosoftPress on Twitter and stay tuned for details – a new website and great offers coming in April!
4. Turn Up the Beat: Everyone needs a great pair of headphones to take music and video training on the go. Like our friends Que Publishing on Facebook and enter for the chance to win a customized pair of Beats headphones, iTunes gift cards, and eBook. 10 winners in all!
Have a great weekend. See you next Friday!