With today's "connected life" running 24/7, we recognize it's hard to keep up with all your favorite websites and tech resources. The
IT List
is here to help you cut through the noise. Check back each Friday for a quick digest of articles, resources, promotions, and other goodies worth a first
or
second look on InformIT.
The IT List: What You Missed This Week on InformIT [2/7/14]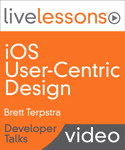 Developer Talks: iOS User-Centric Design LiveLessons provides you with practical advice and principles for how to strategize the design of your iOS application. With 45+ minutes of video instruction, Brett Terpstra explains basic mobile design principles and demonstrates how these principles are implemented in several currently available iOS applications. This presentation does not assume any previous experience with application design. Learn more.
The LiveLessons Video Training Series publishes hundreds of hands-on, expert-led video tutorials covering a wide selection of technology topics designed to teach you the skills you need to succeed. This professional and personal technology video series features world-leading author instructors published by your trusted technology brands: Addison-Wesley, Cisco Press, IBM Press, Pearson IT Certification, Prentice Hall, Sams, and Que
Coming Soon from LiveLessons:
Career Advice: Andrea Nierenberg offers 15 tips to make you better at and more comfortable with integrating business networking into your everyday life.
Sneak Peek: The authors of The Agile Culture: Leading through Trust and Ownership introduce their book and explain how their set of proven tools can help organizational members at any level create a culture that embraces and fosters Agile methodologies and delivers products customers love. Start reading.
Take Your Place on the Podium: In celebration of the 2014 Winter Olympics and excelling in learning achievement, we are rewarding our fans for going above and beyond in IT! Visit InformIT on Facebook and register for the chance to win bronze, silver and gold prize packs with all your favorite digital learning products -- including our best-selling and top reviewed eBooks, video training, and simulators. Good luck!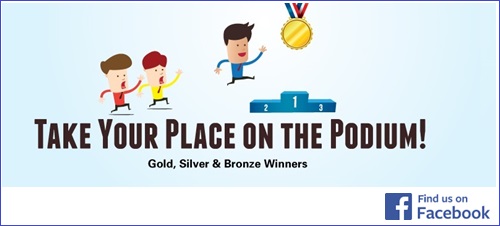 Have a great weekend! See you next Friday.