With today's "connected life" running 24/7, we recognize it's hard to keep up with all your favorite websites and tech resources. The IT List is here to help you cut through the noise. Check back each Friday for a quick digest of articles, resources, promotions, and other goodies worth a first or second look on InformIT.
The IT List: What You Missed This Week on InformIT [2/28/14]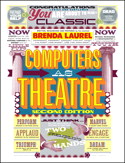 1. Meet the Author: Brenda Laurel has worked in interactive media since 1976 as a designer, researcher, writer, and teacher. Computers as Theatre revolutionized the field of human-computer interaction, offering ideas that inspired generations of interface and interaction designers-and continue to inspire them. If you're in the area, join Brenda on Monday, March 3rd, at Bookshop Santa Cruz for a book discussion, audience Q&A and signing.
Brenda is also a featured speaker at the upcoming SXSW Interaction Design & the Performing Arts panel discussion on March 9th, followed by a book signing on March 10th in Ballroom D at the Austin Convention Center.
>Download a free sample chapter from the second edition of Computers as Theatre (PDF)
2. Ask an Expert: Jesse Feiler looks at iCloud from the developer's perspective, providing a high-level view of additions and modifications to Cocoa and Cocoa Touch with particular emphasis on setting up iCloud in your app.
3. Weekend Shopping: Titles from our Sams Teach Yourself series are looking very smart these days at Barnes & Noble! Even better? Save 30% off your in-store purchase now through March 13th, while supplies last. Includes resources on programming (C/C++, VB, beginning programming), mobile app development, HTML5/CSS, SQL, and more! Find a location near you.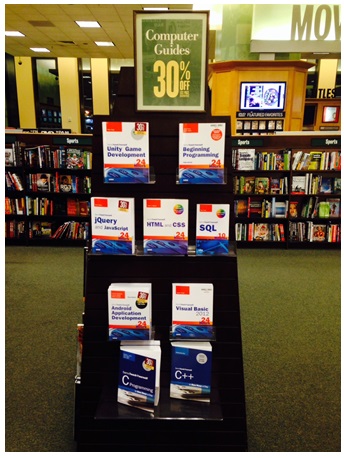 4. Special Offer: Do you have a copy of Mastering XPages: A Step-by-Step Guide to XPages Application Development and XSP Language in your technical library? Register your copy at informit.com/register by March 2nd to receive an exclusive email offer for the updated edition coming in April.
Have a great weekend. See you next Friday!