With today's "connected life" running 24/7, we recognize it's hard to keep up with all your favorite websites and tech resources. The IT List is here to help you cut through the noise. Check back each Friday for a quick digest of articles, resources, promotions, and other goodies worth a first or second look on InformIT.
The IT List: What You Missed This Week on InformIT [2/21/14]
1. Mobile Programming Series: Fully updated for iOS 7, iOS UICollectionView: The Complete Guide (Second Edition) will help you build highly immersive, cutting-edge iOS user interfaces that transform your apps from good to great! Ash Furrow covers everything that's new and valuable in UICollectionViews for iOS 7, showing how it eliminates annoying "gotchas" from iOS 6 and helping you avoid a few new pitfalls. For the first time, he also demonstrates how to integrate UICollectionViews with iOS 7's brand-new UIKit Dynamics to deliver more realistic animations and more effective layouts.
Did you know? The Addison-Wesley Mobile Programming Series is a collection of digital-only programming guides that explore key mobile programming features and topics in-depth. Each title comes with downloadable sample code that can be reused in your own projects.
2. Contest Closing: Register on Facebook by February 23rd for your chance to win bronze, silver, or gold digital learning packs from InformIT! We're celebrating world-class learning products during the 2014 Olympics and will select three lucky winners to pick their favorite eBooks and video training.
3. Out on the Town: Heather Fox shares recaps event buzz from NYCBSDcon in early February. See what you missed…. and plan to attend next year!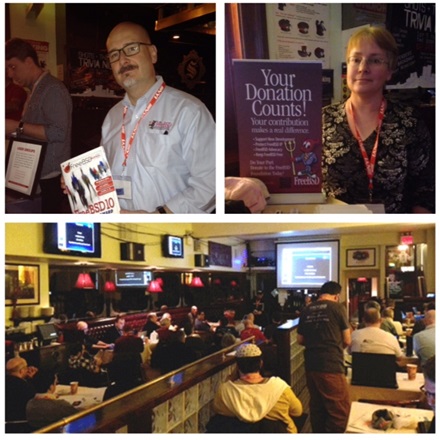 4. Ask an Expert: Tommy Norman, author of Scrum Fundamentals LiveLessons, shares four tips for integrating Quality Assurance practices into your Scrum process that support the underlying Agile value. Principles from the Agile Manifesto are applied in ways that affect your approach to software quality. Start reading.
5. Watch and Learn: Data Just Right LiveLessons provides a practical introduction to solving common data challenges, such as managing massive datasets, visualizing data, building data pipelines and dashboards, and choosing tools for statistical analysis. Michael Manoochehri teaches viewers how to use many of today's leading data analysis tools, including Hadoop, Hive, Shark, R, Apache Pig, Mahout, and Google BigQuery. Watch sample content:
Have a great weekend. See you next Friday!