With today's "connected life" running 24/7, we recognize it's hard to keep up with all your favorite websites and tech resources. The IT List is here to help you cut through the noise. Check back each Friday for a quick digest of articles, resources, events, promotions, and other goodies worth a first
or
second look on InformIT.
The IT List: What You Missed This Week on InformIT [1/10/14]
1. There's an App for That: Microsoft introduced a number of changes with Windows 8.1 that affect Windows Store app development. If you are about to build a new app, or need to migrate an existing Windows 8 app to Windows 8.1, you need to be aware of these changes. Read Stephen Walther's Top 10 List to stay ahead.
2. Ask Me Anything: Obie Fernandez, author of "The Rails Way" books, recently hosted a reddit AMA (Ask Me Anything) session. Find out what he recommends looking for when hiring a rails developer, how life experiences shaped his career, and more! Read the Q&A on reddit.
3. Watch the Experts: Python Guide for the Total Beginner LiveLessons is an introduction to programming in Python. Students will learn not only about the basics of programming and how to work with Python, they will delve into advanced concepts, such as object oriented programming, working with database, developing for the web, and creating games – includes 4+ hours of video training! Watch sample content in the player below.
4. Top Titles: New iOS releases are HOT this week in the InformIT store and currently fill the top 3 spots for best-selling titles!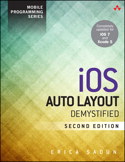 #1 iOS Auto Layout Demystified -- Fully updated for iOS 7 and Xcode 5, this tutorial delivers everything Erica Sadun's guides are famous for: clear explanations, expert tips, proven best practices--and, above all, plenty of code to learn from and reuse. Learn more.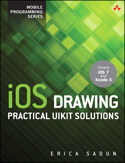 #2 iOS Drawing: Practical UIKit Solutions – Apple lavished iOS with a rich and evolving library of resolution-independent 2D drawing utilities. Its APIs include powerful features such as transparency, path-based drawing, anti-aliasing, and more. In this guide, readers learn how to harness these low-level, lightweight drawing routines in your apps to build images, to create PDFs, to display views, and to print. Learn more.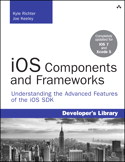 #3 iOS Components and Frameworks -- Take Your Next Leap Forward as an iOS App Developer and leverage iOS's powerful components and frameworks to build apps with outstanding performance, reliability, interactivity, media support, and customization. Learn more.
Have a great weekend. See you next Friday!