With today's "connected life" running 24/7, we recognize it's hard to keep up with all your favorite websites and tech resources. The IT List is here to help you cut through the noise. Check back each Friday for a quick digest of articles, resources, events, promotions, and other goodies worth a first or second glance on InformIT.
The IT List: What You Missed This Week on InformIT [10/18/13]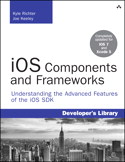 1. First iOS 7 Title Released: Get a jumpstart on your next app development project with iOS Components and Frameworks: Understanding the Advanced Features of the iOS SDK by Kyle Richter and Joe Keeley. The multi-format eBook is NOW available for your digital library, with print books hitting shelves at the end of the month. If you're a serious iOS developer who wants to build cutting-edge apps, iOS Components and Frameworks delivers the practical skills, reusable code, and expert insights you're looking for.
2. Learn Your First (OR Next!) Programming Language: Strengthen your skill set by learning a new programming language with books, eBooks, and video training for every level of expertise. Find your learning level, see recommended resources and save 40% off the list price of featured titles! Plus, enter to win a free eBook of choice.
- Book Spotlight: Core Python Programming
- Book Spotlight: The C++ , Fifth Edition
- Book Spotlight: Sams Teach Yourself JavaScript in 24 Hours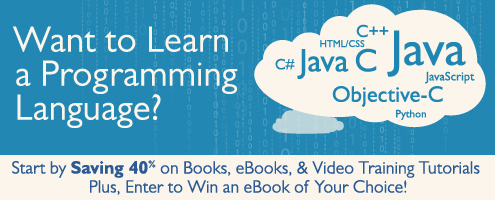 3. Why Even Good Managers Cause Projects to Fail: Disruptive technologies, and disruptive practices, can cause good managers to fail. James A. Highsmith explains why a new management model is imperative and characterizes the market ecosystem in which software development teams must operate.
4. In the News: Have you heard that Facebook is now using D code? Andrei Alexandrescu, author of The D Programming Language from Addison-Wesley Professional, recently announced committing the first 5112 lines to Facebook's repository.

Have a great weekend. See you next Friday!