Home > Blogs > PowerPoint 2007: Use the Intro Template
PowerPoint 2007: Use the Intro Template
If you want to quickly see all of the powerful features of PowerPoint and apply them to your own presentation(s), use a template pre-set that contains them all.
When you click the Office Button in PowerPoint 2007 and select New Presentation, you get a set of template pre-sets, and others are available online. This has been the case in the past, but the Intro to PowerPoint 2007 template is a true gem - it contains samples and explanations of most of the new graphics features and you can easily reuse the slides from this template to take advantage of these features and effects in your own slides.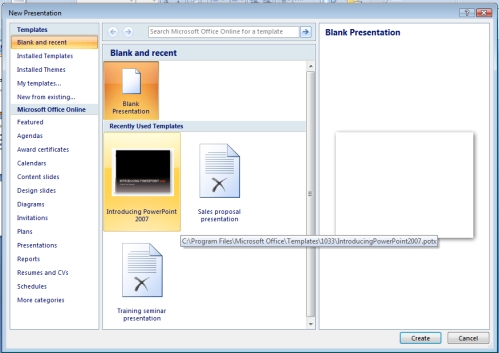 Become an InformIT Member
Take advantage of special member promotions, everyday discounts, quick access to saved content, and more! Join Today.
Other Things You Might Like
The Photoshop Elements 2020 Book for Digital Photographers