Home > Blogs > Outlook 2007: View RSS Content
Outlook 2007: View RSS Content
Outlook 2007 has an RSS Aggregator that lets you view RSS feeds and subscriptions in you Email folders
When you subscribe to an RSS feed in Windows XP or Vista you can view your feeds in Outlook's email folder. You can also add an RSS feed directly in Outlook by right-clicking the RSS icon and clicking to Add a New RSS feed.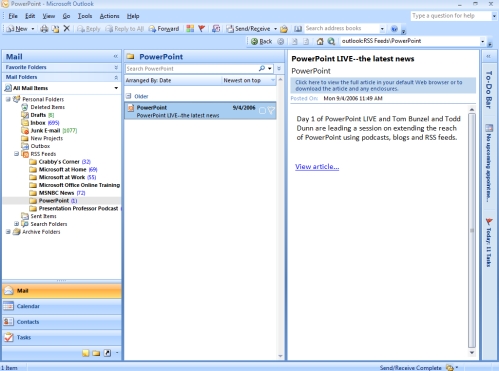 Become an InformIT Member
Take advantage of special member promotions, everyday discounts, quick access to saved content, and more! Join Today.
Other Things You Might Like

My Google Chromebook, 4th Edition
Adobe Photoshop Lightroom Classic CC Classroom in a Book (2019 Release)