Home > Blogs > Outlook 2007: Color Categories
Outlook 2007: Color Categories
Outlook 2007's new color categories are a great way to sort and filter contacts, tasks and email
You can assign pre-set color categories in Outlook or customize your own color categories and assign them to contacts, tasks and email. This allows you to quickly filter and sort these items by clicking on Categories on the top of the window for these items.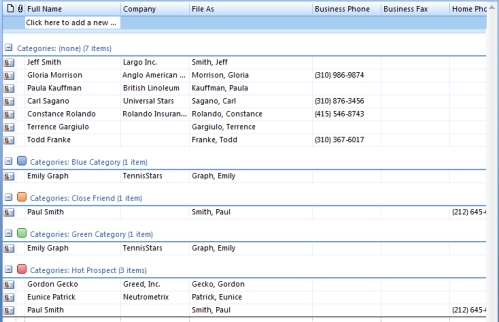 Become an InformIT Member
Take advantage of special member promotions, everyday discounts, quick access to saved content, and more! Join Today.
Other Things You Might Like
My iPhone for Seniors, 6th Edition

My Google Chromebook, 4th Edition