Home > Blogs > OneNote 2007: Send Flagged Tasks to Outlook
OneNote 2007: Send Flagged Tasks to Outlook
When you flag items in OneNote as Tasks, you can instantly send them into Outlook where they are calendared Tasks.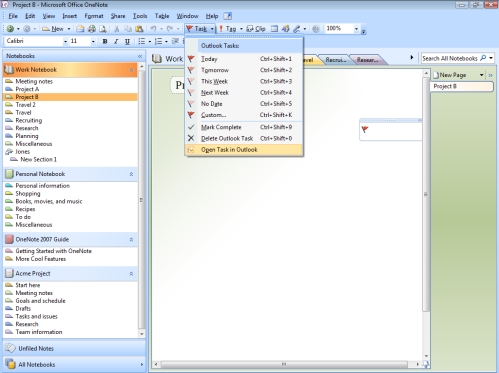 OneNote 2007 has Task Flags to apply to any OneNote item. When you click the Tasks drop down menu, you can open the Task in Outlook and use its calendar functions. You can also right-click a task or other item in Outlook and send it over to OneNote.
Become an InformIT Member
Take advantage of special member promotions, everyday discounts, quick access to saved content, and more! Join Today.
Other Things You Might Like
Adobe Photoshop Lightroom Classic CC Classroom in a Book (2019 Release)
Microsoft Project 2019 Step by Step