Call it Portland, PDX, Rose City or Stumptown... but this week it's all about Open Source in the Pacific Northwest. Here's a quick round-up of pictures and highlights from Day 1 of InformIT at OSCON 2013.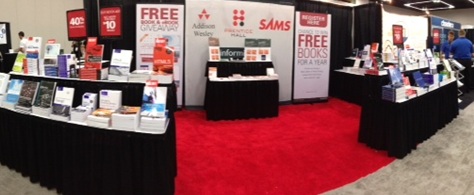 The Pearson team -- representing Addison-Wesley, Prentice Hall and Sams Publishing -- is hanging out this week in booth #424 at the Oregon Convention Center with on-site savings for attendees. Can't make it to the conference? Visit informit.com/opensource for a special online offer.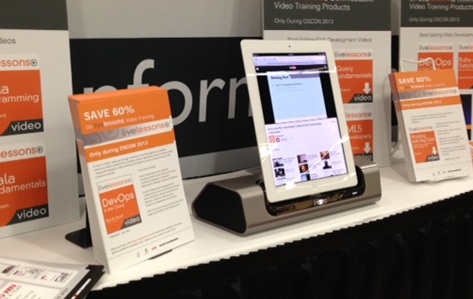 A new LiveLessons Video Training section allows attendees to view sample lessons and content. Learn more about our downloadable instruction products from noted technology experts at informit.com/video.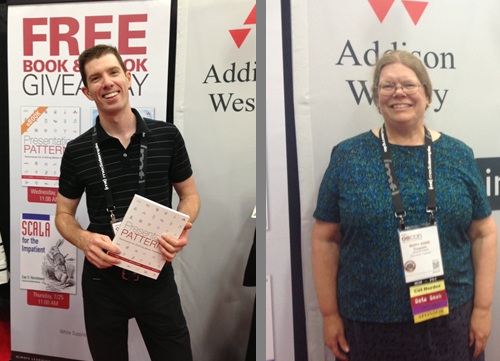 Matt McCullough, part of the of Presentations Patterns: Techniques for Crafting better Presentations author team, stopped by to say hello before the first free eBook giveaway. Mary Ann T., InformIT Women in Tech OSCON Scholarship winner, also enjoyed a day full of sessions and expo hall activities.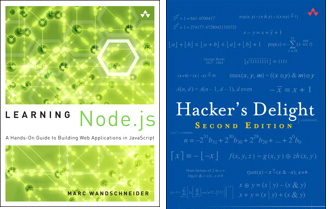 Learning Node.js: A Hands-On Guide to Building Web Applications in JavaScript and Hacker's Delight were hot picks among attendees and first to sell-out of print copies on Day 1.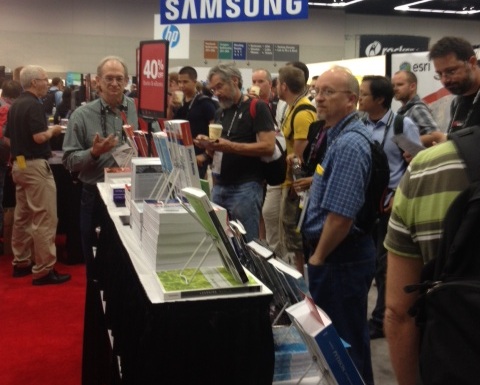 Attendees browse new products while waiting patiently for the second book giveaway on Day 1. Never fear. If you missed out, there are two more scheduled for this afternoon at 11 a.m. & 3 p.m. PST!
Be sure to check back tomorrow for a complete list of conference best sellers and other exciting news from the open source community.