We are proud here at Pearson to have five of our books from our Addison-Wesley imprint in the latter half of 2013's Recommended Reading List for Intel. According to Intel, the Recommended Reading List is "the most comprehensive reading list available for professional computer developers." These books are a great place to start if you're looking to develop your technical skills or potentially learn new ones. (Please note that in order to access the reading list, you must first sign up for a free registration with Intel.)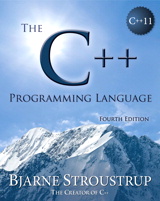 First up, we have Bjarne Strousoup's The C++ Programming Language, 4th Edition, which provides detailed and richly explained coverage of the entire programming language. The book tackles C++11, including compatibility, concurrency, general and uniform initialization, and more. If you'd like to know more about the author, you can read an InformIT interview with Bjarne. There's also a sample chapter if you want to get a better feel for the book.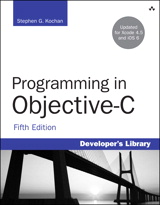 Stephen G. Kochan's Programming in Objective-C. 5th Edition is another one on the list. It is a concise, excellent tutorial on the basics of Objective-C for iOS and OS X. This is a perfect book for beginners, and has been fully updated to include features from OS X Mountain Lion and iOS 6. There's a video excerpt from Stephen's Programming in Objective-C 2.0 LiveLessons which you can also purchase from InformIT. You can also read a sample chapter from the book if you'd like.
DevOps Troubleshooting: Linux Server Best Practices by Kyle Rankin is helpful if you're a developer, QA, or admin trying to solve Linux server problems. Kyle will help you troubleshoot everything, whether it's a boot failure or a downed website. You can read a sample chapter from one of his other books, The Official Ubuntu Book, 7th Edition if you'd like to get a feel for his style.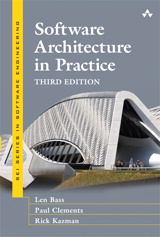 If you're looking for something about software architecture, look no further than Software Architecture in Practice, 3rd Edition. Len Bass, Paul Clements and Rick Kazman bring you an updated tome devoted to the concept of architecture influence cycles. They also have expanded their treatment of quality attributes, with a chapter for each attribute. This book is great if you design, develop or manage large software systems, or plan to do so in the future. You can read a sample chapter from the book, or an article by the three authors that expands on the changing field of software architecture.
WebGL Programming Guide: Interactive 3D Graphics Programming with WebGL by Kouichi Matsuda and Rodger Lea is the last book of ours on the list. Kouichi and Rodger take you step-by-step to teach you how to use WebGL to create sophisticated interactive 3D graphics without the use of plugins. This book is perfect if you're looking to build 3D web games, user interfaces or information visualization techniques. This a great book for beginners; it doesn't require any prior knowledge of HTML5, JavaScript, OpenGL or 3D graphics. If you are a member of Safari Books Online (or want to be) you can check out their book here.
As I said before, we here at Pearson are extremely honored to be a part of Intel's Recommended Reading List. Congratulations to all the books that were named among Intel's Recommended Reading List for the latter half of 2013! Until next time, have a fantastic week and go learn something new!