Home > Blogs > The IT List: What You Missed This Week on InformIT [6/28/2013]
The IT List: What You Missed This Week on InformIT [6/28/2013]
With today's "connected life" running 24/7, we recognize it's hard to keep up with all your favorite websites and tech resources.
The IT List
is here to help you cut through the noise. Check back each Friday for a quick digest of articles, resources, events, promotions, and other goodies worth a first
or
second glance on InformIT.

The IT List: What You Missed This Week on InformIT [6/28/13]
Grow Your Digital Library: Enter for the chance to win an Erica Sadun iOS development eBook library (includes 6 titles). Visit informit.com/learnmac for more details. Contest closes July 31, 2013.

Worth the Wait: The authors of Computer Graphics: Principles and Practice (3rd Edition) introduce their long-anticipated and completely updated reference book. Read the preface.
Look Over an Expert's Shoulder: Java Reflection LiveLessons (Video Training), now available from bestselling author and trainer Paul Anderson, introduces the Java Reflection API and shows you how to use it effectively to write programs that take advantage of its powerful features. Watch sample video lessons:


Networking in the Sunshine State: The Cisco Press team wrapped up a busy week at Cisco Live! 2013 meeting passionate IT, networking, and communications professionals in Orlando, Florida. Visit Cisco Press on Facebook for additional pictures and videos from the event, as well as a chance to win $1,000 in Cisco equipment or a shopping spree at the Cisco Marketplace Store.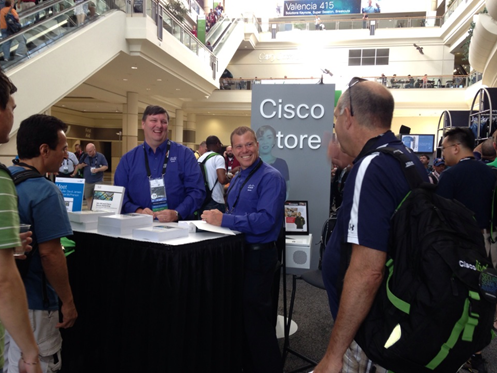 Have a great weekend. See you next Friday!
Become an InformIT Member
Take advantage of special member promotions, everyday discounts, quick access to saved content, and more! Join Today.
Other Things You Might Like

CompTIA A+ Practice Questions Exam Cram Core 1 (220-1001) and Core 2 (220-1002)
eBook (Watermarked)  $31.99

Machine Learning with Python for Everyone