Home > Blogs > Excel 2007: New Chart Layouts and Effects
Excel 2007: New Chart Layouts and Effects
In Excel 2007 the Design tab when you select a chart lets you instantly choose a different layout for the chart without doing a lot of reformatting.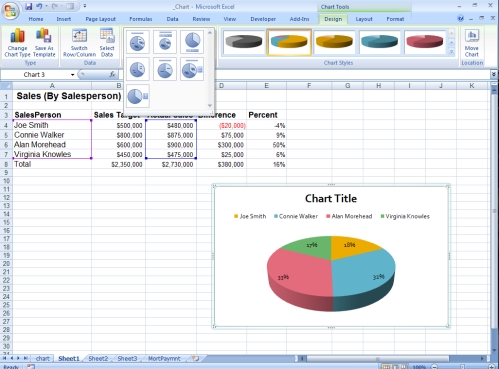 Getting a chart to look good in Excel (or PowerPoint) used to be a difficult job of reformatting individual elements. By using the Layout gallery in the Design tab of Excel, you can instantly apply different layouts to your chart. While you are at it, experiment with different special effects and Photoshop-like visuals.
Become an InformIT Member
Take advantage of special member promotions, everyday discounts, quick access to saved content, and more! Join Today.
Other Things You Might Like
Adobe Photoshop CC Classroom in a Book
The Photoshop Elements 2020 Book for Digital Photographers