Home > Blogs > Enable the Developer tab
Enable the Developer tab
The Developer tab on the Ribbon is optional, but you can enable it using the Office Button and clicking options for the program you are using.
Particularly in Word, but also in Excel and PowerPoint in Office 2007, you can add the Developer tab to the Ribbon. In Word it gives you control over XML, adds the Macro Recorder and gives you a way to attach document templates. In all of the main three Office 2007 apps adding the Developer tab can give you more versatility in managing your documents.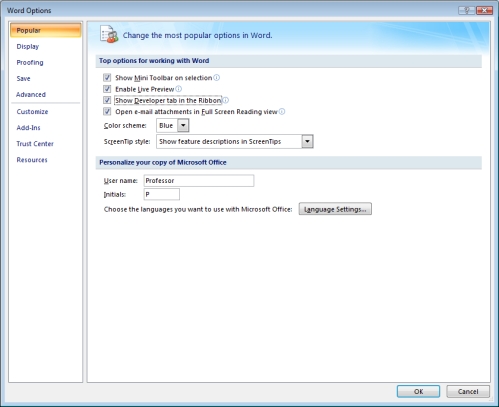 Become an InformIT Member
Take advantage of special member promotions, everyday discounts, quick access to saved content, and more! Join Today.
Other Things You Might Like
Adobe Photoshop CC Classroom in a Book
The Photoshop Elements 2020 Book for Digital Photographers