Home > Blogs > Customize the Quick Access Toolbar
Customize the Quick Access Toolbar
If you are missing something from the Ribbon in the Office 2007 apps, you can add it to the Quick Access Toolbar.
When I loaded a database into Excel 2007, I noticed that Data Forms are not in the Ribbon. But by adding the command to the Quick Access Toolbar, I was able to use this feature quickly and easily.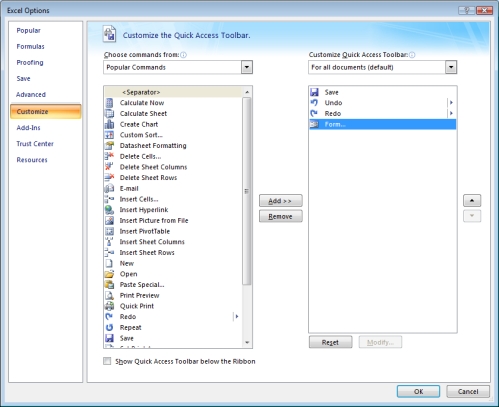 Become an InformIT Member
Take advantage of special member promotions, everyday discounts, quick access to saved content, and more! Join Today.
Other Things You Might Like
My iPhone for Seniors, 6th Edition

My Google Chromebook, 4th Edition